Cardiff councillor's Scientology tweet goes to watchdog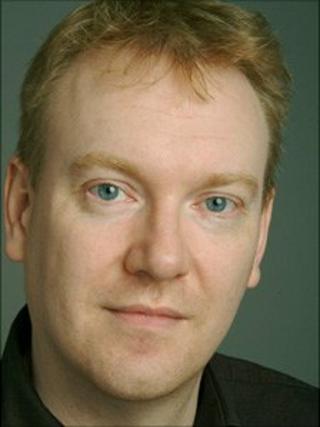 A Cardiff councillor who referred to Scientology as "stupid" on a social network site has been referred to an ethics committee.
A Church of Scientology member complained about John Dixon's post on Twitter.
The Public Services Ombudsman has ruled there is a case to answer under the councillors' code of conduct.
Liberal Democrat Mr Dixon claimed he tweeted in a private capacity and his freedom of speech should be protected.
The referral follows a trip by Mr Dixon to London last year, where he walked past a Scientology centre.
He commented on his Twitter page: "I didn't know the Scientologists had a church on Tottenham Court Road. Just hurried past in case the stupid rubs off."
'Expressing an opinion'
The comment was spotted by a member of the organisation and a complaint made to the Ombudsman for Public Services in Wales.
The watchdog has found there is a case to answer under the code of conduct for councillors and has passed the matter on to Cardiff City Council's standards and ethics committee.
Mr Dixon, who is part of the council's ruling Lib Dem-Plaid coalition group, said his freedom of speech should be protected.
"I wasn't making a comment about an individual and in fact, if you look at the context of the tweet in question, the tweet beforehand was about me going to pick up my wedding ring.
"I think I was quite simply expressing an opinion in a private capacity and local government conduct does not apply," he said.
A spokesman for the Church of Scientology said: "The complaint was made by an individual Scientologist and not by the Church."