UK government a problem for Wales, says Rowan Williams
By Gwyn Loader
Chief correspondent, Newyddion S4C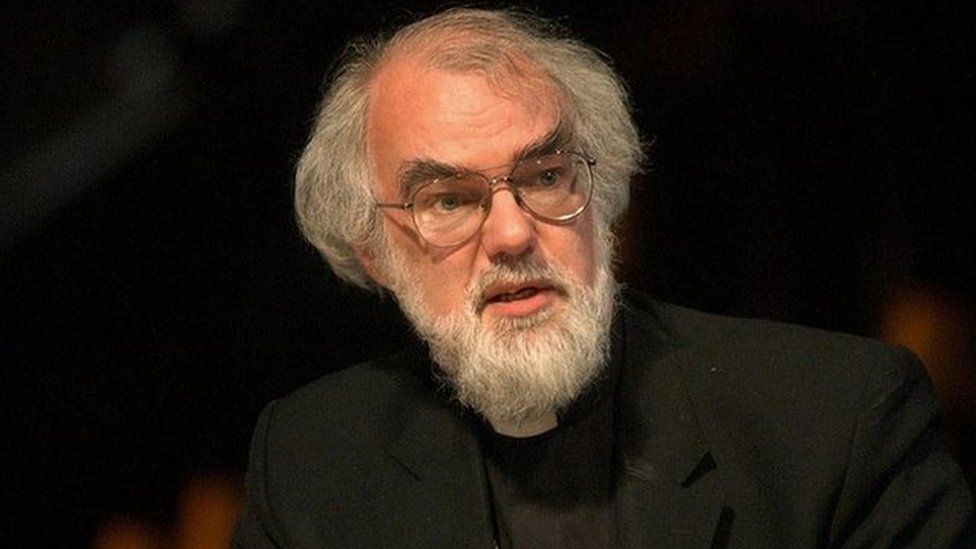 Devolution "is not being given serious attention" in Westminster, the former Archbishop of Canterbury has said.
Dr Rowan Williams believes the UK government "is a problem for us here in Wales".
The UK government said devolution remained "a priority" and was putting funds in "the hands of local leaders".
Dr Williams also said he believed Wales was now in a position where more, rather than less, devolution was likely.
"The commission's task isn't to decide on the future but to discuss options - such as independence or devolution - the questions are open," he said.
"From where I stand, more devolution is most probable."
"Of course, the Westminster government is a problem for us here in Wales," he said.
"What will transpire in Westminster, I don't know, but of course I hope the devolution will get serious treatment in Westminster.
"I'm not sure devolution has been taken seriously by them until now. I hope we as a commission can bring the question to the forefront."
Originally from Swansea, Dr Williams was Archbishop of Canterbury between February 2003 and December 2012.
With a new prime minister to be elected by Conservative Party members in the coming weeks, Dr Williams was asked whether he thought there would be better moral leadership under either Rishi Sunak or Liz Truss.
He responded: "It is difficult for me to believe there could be less moral leadership than under Boris Johnson. I hope things will improve there."
The UK government said: "Devolution remains a priority which is why we are working closely with devolved administrations and ensuring the Welsh government is resourced to play its part.
"These funds put decision making firmly in the hands of local leaders who understand best the needs of their places."