Funding warning over Welsh public sector pay rises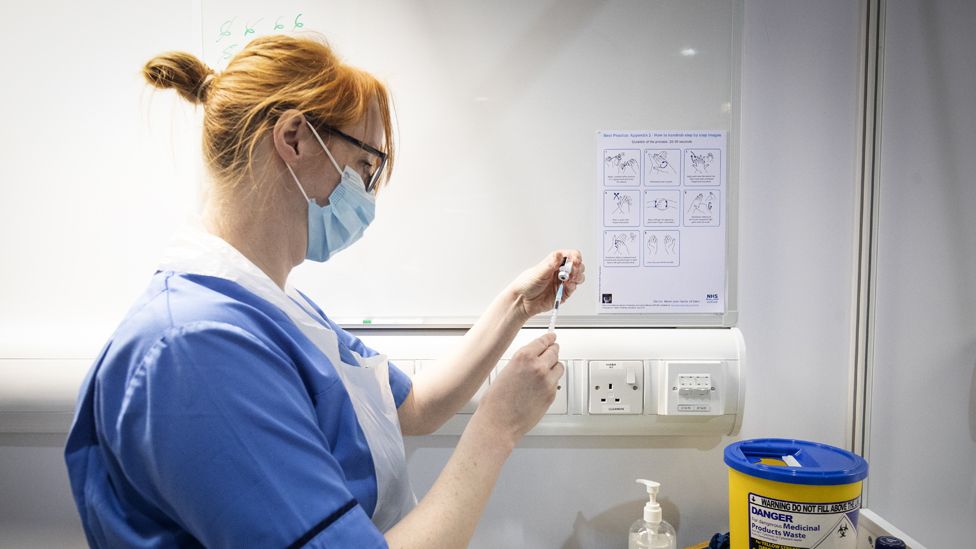 The Welsh government has said UK ministers are not providing the "full funding necessary for fair pay rises for public sector staff".
An NHS pay review body has proposed that NHS staff get at least a 4.5% pay rise, with lowest earners getting up to 9.3%.
Welsh ministers said they would speak to trade unions on Wednesday before announcing their plans.
The UK government has agreed to the NHS rise in England.
It plans to fund pay rises from existing budgets, which means it is likely the Welsh government will not receive extra funding and will also have to find the cash from elsewhere.
The UK government said "it is vital that we don't increase the country's debt further".
A 5% pay rise for police officers was also announced in England and Wales. 
The current UK inflation rate is 9.1%, with the Bank of England predicting inflation could reach more than 11% later this year. 
Who sets pay in Wales is complicated. While the NHS pay review body makes recommendations in England, Wales and Northern Ireland, the decision whether to follow them rests with the Welsh government.
Teachers' pay is handled by the Welsh government with a separate body making proposals in Wales.
Pay increases of between 5% and 8.9% have been awarded to teachers in England. A decision in Wales is expected soon.
NASUWT, the teaching union, has threatened industrial action if teachers are not given a 12% rise.
A Welsh government spokesperson said: "The UK government's financial settlement for Wales falls far short of what is required.
"We continue to press them to pass on the full funding necessary for fair pay rises for public sector workers.
"Without this, we face considerable challenges and difficult decisions.
"However, we remain committed to the pay review bodies processes and to working in social partnership with unions and employers to deliver the best possible outcome within the current funding we have available to us." 
The spokesperson added that Health Minister Eluned Morgan "is reviewing the NHS pay review bodies' recommendations and discussing with trade unions prior to announcing her decision as soon as possible". 
A spokesman for the Department of Health in England said: "Pay awards this year strike a careful balance between recognising the vital importance of public sector workers, whilst delivering value for the taxpayer, not increasing the country's debt further and being careful not to drive even higher prices in the future."
In a further response, a UK government spokesperson said: "The 2021 Spending Review set the largest funding settlement for the Welsh government since devolution.
"It provides the Welsh government with around 20% higher funding per person than equivalent UK government funding for England.
"It is vital that we don't increase the country's debt further, which already costs £83bn a year in interest payments alone."