Wales basic income: Pilot will give care leavers £19,000 a year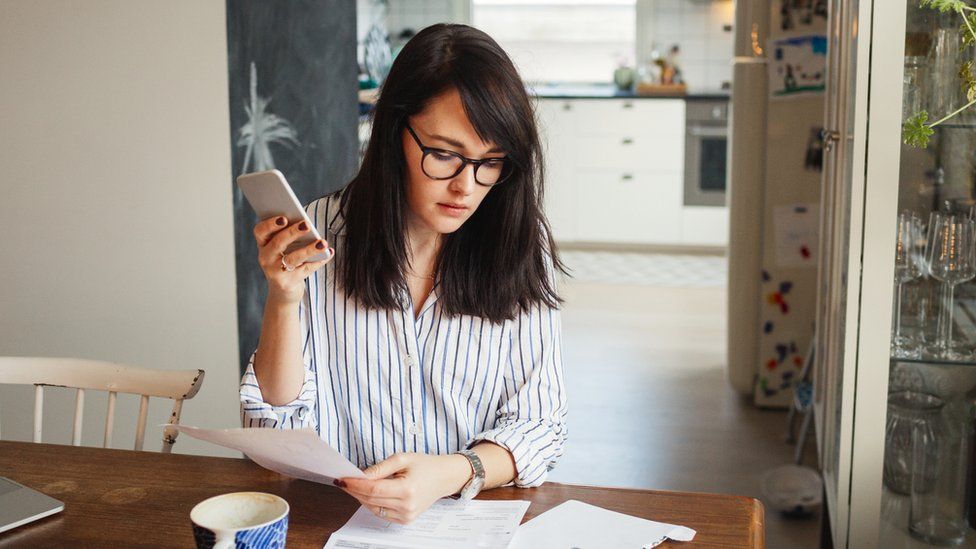 A £20m experiment offering a basic income to young people leaving care will launch in Wales on Friday.
From 1 July, the Welsh government will offer about 500 18-year-olds £19,200 a year before tax - no strings attached.
One care leaver said the cash would be a "safety blanket" and others hope it will help give the 18-year-olds a good start.
But the Welsh Conservatives feared the scheme could create more problems than it solves.
Officials plan to analyse the scheme to see if the money - roughly in line with the living wage - can help the youngsters settle into independent living.
Research suggests care leavers are at greater risk of homelessness and mental health problems.
It is the latest attempt to test the basic income concept of unconditional financial support - promoted by some as an alternative to existing welfare systems.
The Welsh government believes the cash offered is the highest amount provided on a basic income pilot anywhere in the world.
The income will count against benefits and youngsters who receive the money will pay the basic rate of tax, despite Welsh government hopes that UK ministers would disregard the scheme for both.
It works out at £1,600 a month - or £1,280 once tax is taken into account.
Some of those who will benefit include care leavers Chloe and Chelsea.
Chloe, who has been in care since she was seven, has plans to go to university. She said the scheme will be "really helpful".
"I want to do a course in youth work. I think this scheme will help out financially and allow me to do stuff I probably wouldn't be able to do."
She said she had been "quite lucky" with the support of foster family, "but I do know there are some care leavers that don't have the family support that I do".
The cash will go towards paying for things like food, but she hopes to save some too. "If I'm in university it can help me buying stuff for my studies."
She said the money would be a "safety blanket" and felt "very lucky" to be taking part.
Chelsea has been in care since she was about four years old.
She told BBC Wales that, as she's moving out soon, much of the basic income will go on rent. She too hopes to save some of it as well.
Chelsea hoped to get a job while on the scheme: "I'm applying for anything at the moment."
She said she "can't wait" to be an independent adult, and added the money would make a "big difference".
Former care leaver Rhian, who will not receive the money herself, was among those involved in helping officials put the pilot together.
She left care during the pandemic.
"I was made homeless and I then got a place, about a year ago, and I couldn't afford the bills or anything, so then I had to move out again," she said.
Rhian said care leavers were often limited in the amount of support they can get: "It is a big change for us as care leavers from going from loads of support to basic support.
"It will definitely give people turning 18 this year a kickstart to what real life is and give them support around budgeting."
The scheme will run until 2025 - it will cost about £20m and will be offered to young people leaving care and turning 18 between 1 July and 30 June.
'Lives go off the rails too often'
Wales' First Minister Mark Drakeford said the pilot could be used as the basis for arguing for a scheme "of a wider scale", if the "promises that are set out for basic income have been realised in practice".
He said care leavers receiving the cash will be able to make decisions that make an investment in their future, in things like jobs and education.
Mr Drakeford promised that "advice and guidance" will be available to the care leavers on the scheme for up to two years and said the programme could save taxpayers money.
He told BBC Radio 4's Today programme that young people leaving care were "over-represented in the prison population and over-represented in the mental health population".
"We ended up spending a huge amount of money dealing with the consequences of failures," he said.
"This is an attempt to move that money out of that part of the spectrum and put it upfront, in which we invest in those young people's futures, so that they are able to make best use of their talents."
Basic income schemes have been piloted around the world to see whether they work better than existing systems of welfare.
Supporters of the "universal basic income" concept - where everyone in an area gets a sum of cash regardless of means - say it could help avoid "benefit traps" where people lose money by going into work.
The rise in automation has motivated some backers, who say a basic income could help provide financial support when work becomes tougher to find.
Welsh ministers announced plans to test out the promise of a basic income in 2021, but they were criticised after it emerged they wanted to focus on care leavers rather than a broader group.
Officials want to see if a basic income is useful in helping young people leaving the care system, who often face challenges in finding a stable home and getting a job.
Researchers will be commissioned from the autumn to look at the impact of the project, surveying and interviewing the individuals involved.
About 500 are expected to be eligible, but involvement will be voluntary so take-up could be smaller.
Welfare is not devolved and the Welsh Labour government has devised the scheme without the support of the UK government, which controls most benefits in Wales.
For the Welsh Conservatives, Joel James told the Senedd giving "some extremely vulnerable people with complex needs" £1600 a month could make things worse for them in the long-term.
The MS for South Wales Central said that without the right support the care leavers could be exploited and abused by others.
He said "a very small proportion" had drug dependency issues and "such a large sum of money" could actually worsen existing issues.
Mr James added that the Welsh government was creating "a cliff edge" for care leavers who will "simply have their money stopped after two years".
Luke Fletcher, Plaid Cymru's economy spokesman, welcomed the plans.
"We look forward to seeing the positive effect this will have on the lives of those taking part, which I'm sure it will," he said.
"As we begin this pilot, it's important that Welsh government makes clear how they will support the care leavers taking part in this pilot not just during it but also once the trial has ended."