Stephen Doughty: Police told to re-examine MP's diazepam case
By Daniel Davies
BBC Wales political correspondent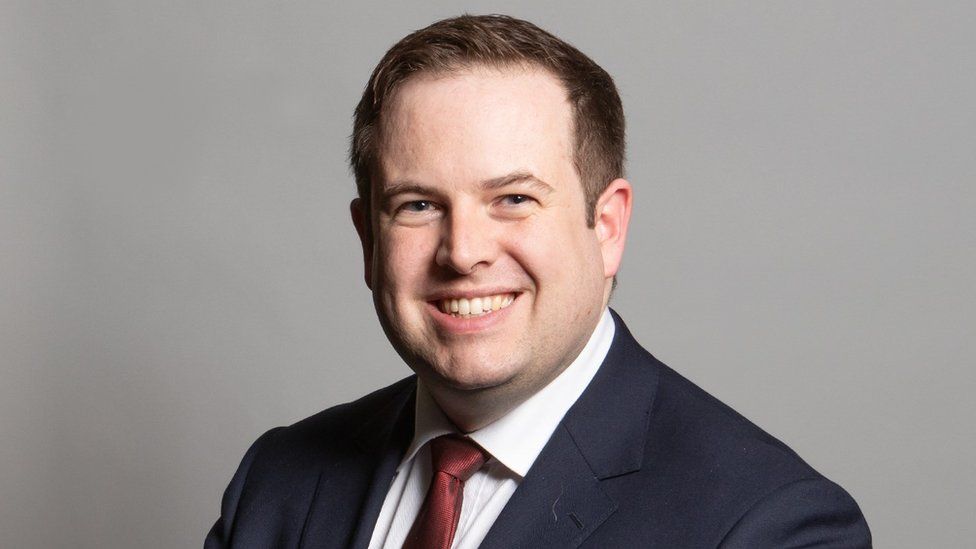 South Wales Police has been asked to re-examine why it treated a man who was cautioned for supplying diazepam to an MP differently to the politician himself.
Labour's Stephen Doughty admitted last year asking Byron Long for the prescription-only drug on one occasion.
The Cardiff South and Penarth MP has not been cautioned.
The Independent Office for Police Conduct (IOPC) says it has now partly upheld a complaint from Mr Long.
South Wales Police said it could not comment.
Mr Long, 63, complained to South Wales Police, which told him it took no action against Mr Doughty because the allegation he possessed a controlled drug "cannot be proved in these circumstances".
But in a letter to Mr Long, the IOPC says this "does not appear to be borne out by the available evidence".
Evidence suggests an "inconsistency in the manner in which you were dealt with by South Wales Police, following your admission of being concerned in the supply of a controlled drug, and Mr Doughty's apparent acknowledgement regarding obtaining a controlled drug, which did not result in further investigative lines of enquiry".
A police investigation "should address the apparent difference in the outcomes experienced by Mr Long and Mr Doughty", it says.
It adds that the police "may wish to take into consideration Mr Long's belief that Mr Doughty was treated differently due to his status as an MP, and also due to a personal relationship with Alun Michael".
Mr Doughty denied Mr Long's claim that he gave him pills at up to 20 meetings in a Cardiff coffee shop, saying it only happened once.
Last May, the MP apologised "unreservedly for any error he made".
Via a spokesperson, he said at the time that he asked his "friend" Mr Long for "a few spare diazepam" in 2019 ahead of a flight because he had not been able to see a GP.
Last October, Mr Doughty was cleared of breaking the MPs' code of conduct.
In a report, the Parliamentary Commissioner for Standards said the MP "was complicit in a criminal offence", but that the police took no action and that there was only evidence that he received diazepam once.
Labour's Police and Crime Commissioner for South Wales, Alun Michael, has also denied any involvement in the case.
It follows reports that, in his complaint, Mr Long asked whether no action was taken against Mr Doughty because of his connections to Mr Michael.
In a statement, the commissioner said: "Stephen Doughty's father has been a friend and colleague over many years.
"Stephen was selected by members of the local Labour party, not by me, and elected by the constituents of Cardiff South and Penarth.
"I can say categorically that I have had no involvement whatsoever in the police handling of the case."
In a statement the IOPC said: "We can confirm that we have partly upheld a review over the handling of a complaint by South Wales Police. 
"We have decided that a further investigation by the force into aspects of the complaint is necessary, including addressing a difference in outcomes for the individuals involved.
"While we have advised that South Wales Police should review its decision-making process, we cannot and have not asked the force to conduct a criminal investigation."
South Wales Police said: "The matter has been referred back to South Wales Police and while it is ongoing it would inappropriate to comment further at this time."
A Labour Party spokesman said Mr Doughty had nothing to add to previous statements.
Possession of diazepam, which is a class C drug without a prescription, carries a maximum sentence of two years in prison.
It is available on prescription only and is used to treat anxiety, muscle spasms and fits.