Elections 2022: Candidate's tweet calling MP racist sparks apology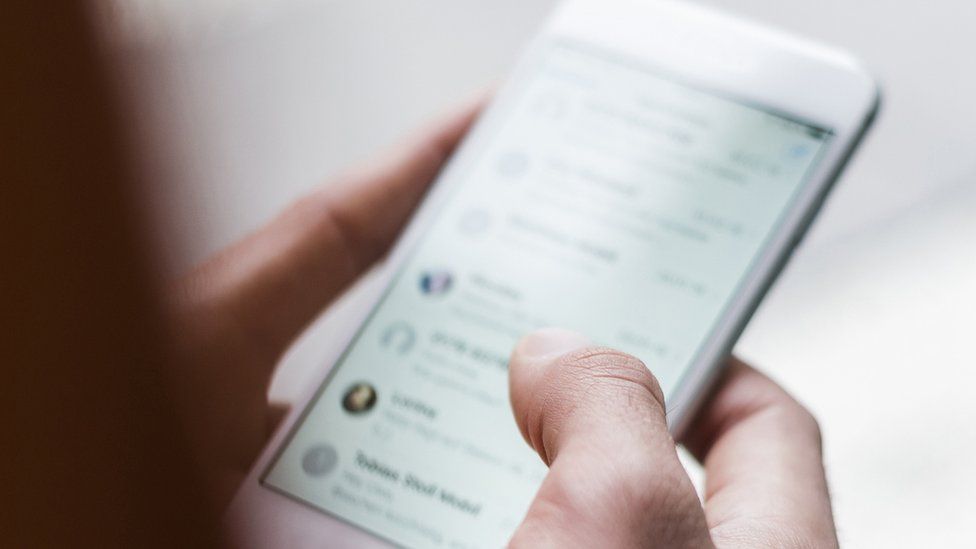 The Welsh Liberal Democrats have apologised to Conservative MP Fay Jones, after a local council candidate in Powys called the MP a racist.
Leader Jane Dodds says she will take up the issue with the candidate, Little Brighouse.
In a now deleted tweet on 16 April Brighouse said the MP had "revealed yourself as racist."
Ms Jones had written to Ms Dodds asking for help in removing the tweet, and for an apology and an investigation.
Separately, a senior Labour councillor in Newport has apologised after local Conservatives criticised a Facebook post which compared the party's manifesto to something written by the Nazis.
The rows come ahead of the local elections on 5 May.
In response to the tweet by Powys Lib Dem Brighouse, which also suggested Ms Jones needed professional help, Ms Jones said while lively political debate was to be expected "the comment from your candidate crosses a line".
"It is manifestly wrong and incredibly hurtful."
Little Brighouse is a candidate in Disserth and Trecoed with Newbridge on Wye.
In her reply Jane Dodds said: "I am separately taking up this issue with the agent and the candidate and I agree with you that no one deserves abuse or intimidation and I can only personally apologise.
"I still have yet to see the tweet itself... but can only apologise for the unacceptable language I understand from your letter it contained."
Ms Dodds told BBC Wales: "We are looking at ensuring that there is an apology, a full apology to Fay Jones from the candidate and I've issued an apology myself straightaway on behalf of the party."
Asked if the candidate faces any further action, she added: "My understanding is that the candidate is now on the ballot paper but we are looking at what the options are."
Other candidates in Disserth and Trecoed with Newbridge-on-Wye are:
Ray Johnson-Wood, Independent
Dilys Price, Welsh Conservatives
Dorienne Robinson, Green Party
Meanwhile a senior Newport Labour councillor has said sorry after he compared a local Conservative manifesto to something written by Nazi Germany.
Cabinet member for sustainable development Jason Hughes wrote on Facebook that the Nazis used language "to stir up hate, racism and anger" and accused the Conservatives of using social media to stir up "hatred".
Appearing to refer to the announcement that some asylum seekers will be given a one-way ticket to Rwanda under UK government plans, Mr Hughes wrote: "We have seen words such as outsourcing and processing used in relation to justifying state-sanctioned trafficking of people".
He added: "Even in local manifestos terms like creating policies that will last a 100 years are reminiscent of if not taken from the ideologies of the extreme right."
Referring to the Nazi's description of the Third Reich as the Thousand Year Reich, Mr Hughes added: "When parties say they are creating 100 year anything - be wary because its emotive and it's sinister.
"The last time I read such language was when people talked of a 100 year Reich".
The Newport Conservative manifesto for the 2022 election had initially promised that its pledges would provide "hope for the next 100 years" - although this was later edited to say "our plan will provide hope for the future".
Matthew Evans, leader of the Newport Conservatives, said the manifesto comparison was "completely irresponsible": "I'm just astounded - it's based on absolutely no fact at all".
"I've seen candidates suspended for comments like that. We've all signed up to a fair campaign pledge. It's important because we're not here to stir up hatred, we're here to run a fair campaign."
Mr Hughes said: "I'm sorry that this comparison on language has been implied, upon reflection I would not make it again and I have removed the post.
"I am committed to campaigning on matters that affect the people of Newport and will continue to do so."
Prime Minister Boris Johnson has said the £120m Rwanda scheme would "save countless lives" from human trafficking.
Mr Hughes is a candidate for the Caerleon ward. Labour holds a majority of seats in Newport City Council, and controls the authority.
Other candidates in Mr Hughes ward are:
Claire Baker-Westhead, Welsh Labour
Steve Cocks, Welsh Labour
Huw Iwan Davies, Welsh Conservatives
Belayet Khan, Welsh Liberal Democrats
Paul L'Allier, Welsh Liberal Democrats
Joan Watkins, Welsh Conservatives
James Weeks, Welsh Conservatives