Senedd drinking: Caterer faces 'Covid breach' investigation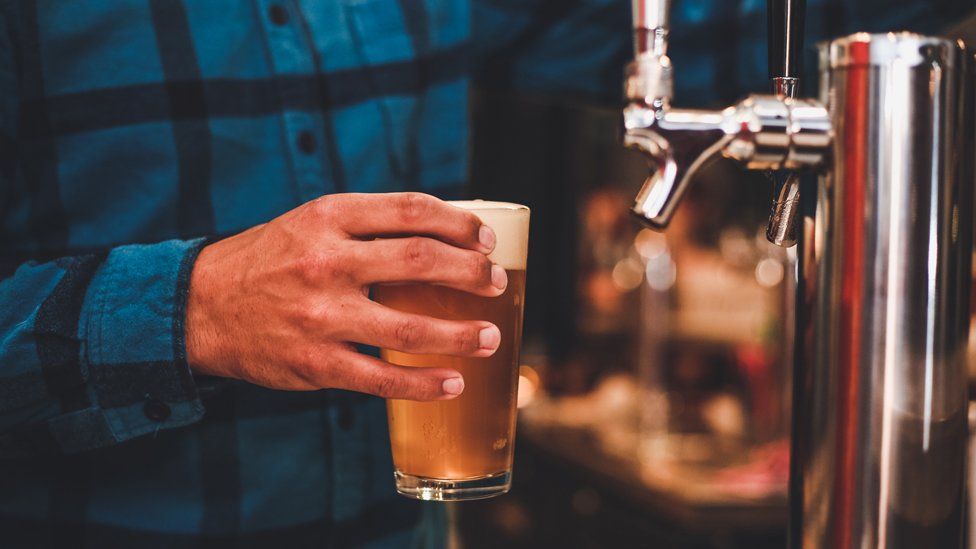 A catering worker who served Senedd members alcohol while a Wales-wide ban was in force faces an investigation for allegedly breaking Covid regulations.
Four members drank alcohol in the Senedd tea room in December just days after a lockdown ban on sale, supply and consumption in licensed premises.
Council officials have requested a formal interview under criminal caution with the unnamed female employee.
Propel party leader Neil McEvoy said it was not in the public interest to proceed with the case.
In a Twitter video he said: "It simply is not on - it shouldn't be happening, she should not be prosecuted."
Catering company Charlton House holds the alcohol licence for the tea rooms at the Senedd in Cardiff Bay and employs the woman who served the members.
A Senedd Commission investigation found that five individuals - four members of the Senedd (MSs) and the Conservative group's chief of staff at the time - drank alcohol in the licensed tearoom on 8 December.
The four MSs were Paul Davies, Darren Millar, Nick Ramsay and Alun Davies.
Four days earlier a ban on serving alcohol in pubs and licensed premises across Wales had been imposed, leading the investigation to conclude the incident could amount to "a possible breach" of Covid-19 regulations.
Senedd officials referred the matter to the parliament's own standards watchdog and Cardiff council.
Shared Regulatory Services (SRS), which investigates Covid regulation breaches in three council areas - Cardiff, the Vale of Glamorgan and Bridgend - has written to the catering worker requesting a formal interview under a criminal caution.
In the letter, SRS says: "This department has received a complaint regarding in connection with potential offences under Health Protection (Coronavirus restrictions) (Wales) No 4 Regulations 2020 namely that the catering premises, Tea Room, Welsh Parliament, carried on the service other than in accordance with the regulations. In addition, food and alcohol was supplied and consumed on the premises.
"I wish to formally interview you in connection with these matters. After discussions with your solicitor I am happy to receive these via written response.
"I have attached a list of questions. I must advise you that any response to this letter may be subject to criminal proceedings therefore I must caution you."
It adds in capital letters: "You do not have to say anything, but it may harm your defence if you do not mention when questioned something that you later rely on in court. Anything you do say may be used in evidence."
The Senedd Commission has declined to comment.
In a statement, the caterers Charlton House told BBC Wales: "We continue to co-operate with the ongoing investigation by the Shared Regulatory Services.
"However, as this investigation is ongoing it would be inappropriate for us to comment further."
In statement, SRS told BBC Wales: "We can confirm that Shared Regulatory Services is currently conducting an investigation into this issue but cannot comment further while this is in progress."
Reacting to the latest development, Welsh Conservatives Darren Millar and Paul Davies said: "We are both very disappointed that Cardiff council has decided to take this action, it is grossly unfair to penalise a staff member in this way.
"We have co-operated fully with the authorities and at every stage made clear the staff member was not at fault.
"We look forward to the publication of the Standards Commissioner's report as a matter of urgency."
Related Internet Links
The BBC is not responsible for the content of external sites.