AMs repeal Welsh Assembly EU continuity law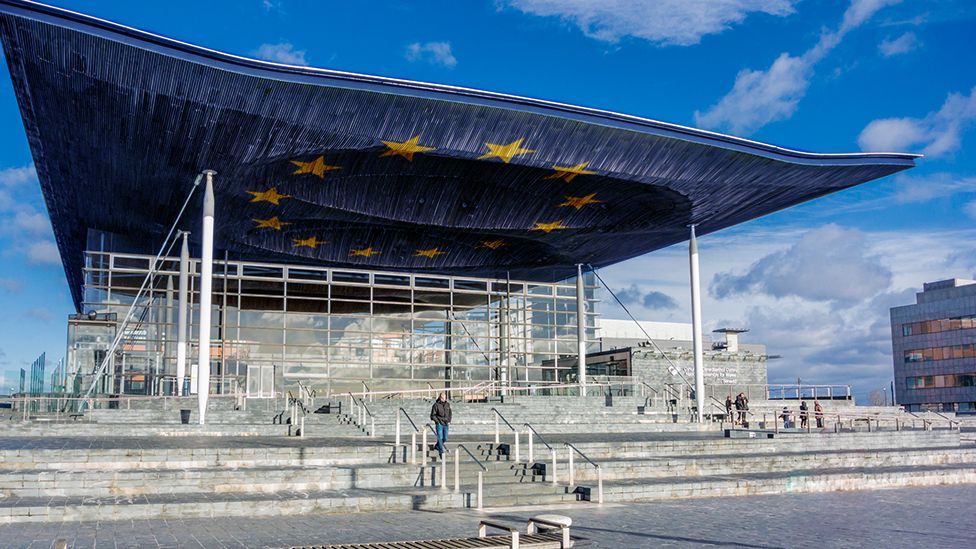 A majority of AMs have backed scrapping a Brexit law that was passed to protect the assembly's powers.
In March, AMs voted to pass the Continuity Act to bring powers over devolved matters currently operated at an EU level to Cardiff Bay.
But the Welsh Government said the law is no longer needed following agreement with ministers in Westminster over the long-running Brexit "power-grab" row.
Plaid Cymru had warned scrapping the act would be "constitutional Kamikaze".
The motion to repeal the act, which was passed by 40 AMs to eight, had Labour, Conservative and UKIP support.
Following months of talks, ministers and officials in Westminster and Cardiff reached agreement in April over changes relating to devolution contained within the UK Government's EU (Withdrawal) Act.
As a result, the Welsh Government feels it no longer needs the Continuity Act, passed as an insurance policy before the 'inter-governmental agreement' was reached.
In the Senedd chamber on Tuesday Mark Drakeford, Labour finance secretary, said the Welsh Government had obtained "every drop of leverage" from the act.
He said the matter was "now urgent", warning of an "unmanageable legislative log jam".
Mr Drakeford said the act posed a hurdle to the progress of UK regulations being passed ahead to prepare for Brexit.
Plaid Cymru, which was the only party to vote against the move, had called for the Welsh Government to wait and see how Brexit plays out in Westminster before repealing the law.
The party's Steffan Lewis said: "The Labour Party's actions in voting alongside UKIP and the Conservatives paves the way for a Tory hard Brexit, something that they will have to justify to their supporters."
A Welsh Government spokesperson said: "It is now time to ask this assembly to do what we as a government committed to in the Inter-Governmental Agreement - to repeal the act.
"In any event, the challenge we are facing now - how to persuade the UK government to adopt an approach to the Withdrawal Deal which is capable of commanding a broad political consensus, rather than one which threatens to bring us to the very edge of the most dangerous cliff - is not one which the [act] can help us address.
"That act has done its job: it's time to move on."
Welsh Conservative external affairs spokesman Darren Millar said: "Welsh Labour's Continuity Bill was an unnecessary and unhelpful sideshow that wasted Assembly time and amounted to nothing more that grandstanding."
He said it was only right it be repealed "as soon as possible".