Fitness trackers for pupils call by Welsh Labour candidate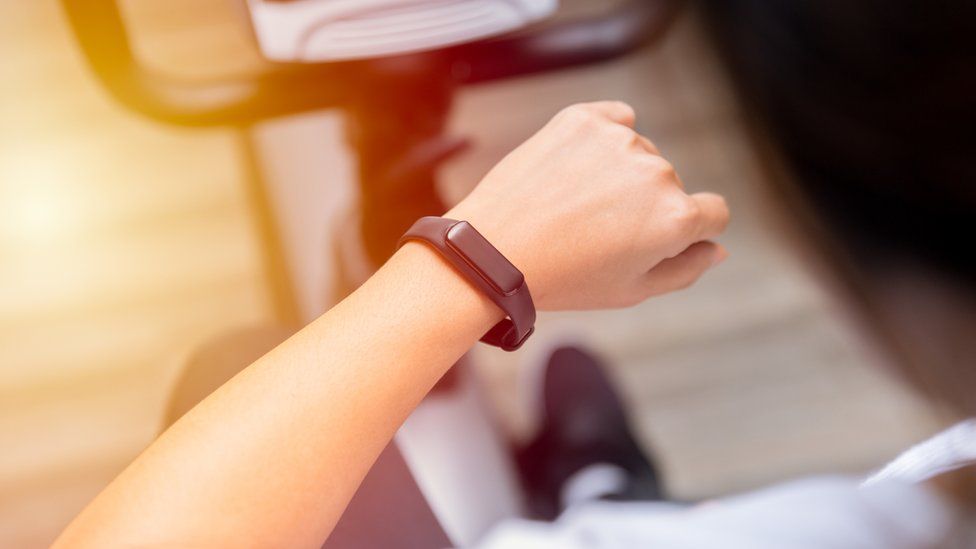 Secondary school pupils could be offered fitness trackers to tackle obesity if Eluned Morgan becomes first minister.
She said technology could be used to help teenagers foster "a love of fitness that will keep them going throughout their life".
Baroness Morgan made the proposals in her Welsh Labour leadership manifesto.
She said Brexit could force a re-think of all the Welsh Government's plans up to the next election in 2021.
In primary school, children would be encouraged to run a mile a day under Ms Morgan's plans - something the Welsh Government is already promoting.
She has pledged to make the economy her top priority - and said Labour had failed to make a big enough impact on it since devolution started.
Baroness Morgan - who wants another Brexit referendum - said: "If Brexit happens, and I ideally hope that it won't, then we need to understand that anything that was developed before that will have to be re-visited because the potential impact to our country will be huge.
"We will need to reprioritise."
As she launched her manifesto in Ebbw Vale on Monday, one of the Labour AMs who nominated her, Huw Irranca-Davies, said he was backing Vaughan Gething instead.
Dawn Bowden, the Merthyr Tydfil AM, has already joined the health secretary's camp, despite signing Baroness Morgan's nomination papers.
Rejecting claims from Mr Gething that the election result is on a "knife edge" between him and Finance Secretary Mark Drakeford, Baroness Morgan said: "We are really gaining momentum.
"I'm very confident that this is going in absolutely the right direction."
She said she wanted "to shake things up in the assembly", adding: "The question Labour Party members need to ask themselves is who do they want to have campaigning with them? Who do they want in those marginal seats winning?"