Wales colonised by government grants - councils' spokesman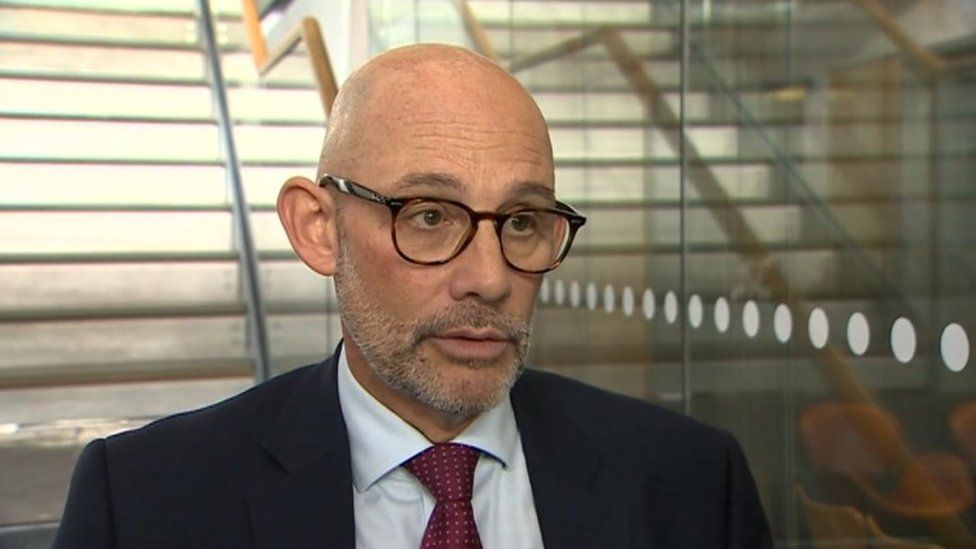 Criticism of the Welsh Government is muted because it funds so many people and bodies, the man who speaks on behalf of local councils has said.
Steve Thomas is chief executive of the Welsh Local Government Association.
Mr Thomas, who steps down soon, said a "robust and noisy public conversation" about the nation's future was needed.
Much of Wales' "civil society is colonised by grants from the Welsh Government", he said, leading to "a reluctance ... to speak out".
The election of a new first minister was an opportunity to start debates that have been "frozen" in recent years, he told BBC Wales.
He added: "I think now, in the current climate we're in, I think it's time for people to speak out. I think it's time for a very robust and noisy public conversation across Wales about where we go next."
In a wide-ranging farewell lecture at the assembly, he also said there was "no more terrible advert for democracy" than AMs working at computer terminals in the Senedd chamber during meetings.
"What message does that send?" he said.
cross-party scrutiny committees in the assembly were "formulaic" and it feels like AMs read questions written for them by researchers
first ministers' questions is a "ritual scare show"
Wales' media is "weak and in decline" and should not just focus on Cardiff Bay
After years of arguments over attempts to merge councils, Mr Thomas called for local authorities to be given a legal right to exist so they cannot be abolished without their consent.
The relationship between Welsh and local government had become "problematic" and "soured" by the debate on merging councils.
He called for "a new constitutional settlement in Wales based on respect, and I think that is the next task for the next first minister and the leaders of local government".
As things stand, all 22 authorities could be abolished in Cardiff Bay, Mr Thomas said.
"I think we've got to really protect and nurture our democracy in Wales and because of that I think there needs to be a constitutional backdrop to local government across Wales."
It was "deluded" to think that centralising services to Cardiff would solve things.
He pointed to other institutional mergers - such as the creation of the Betsi Cadwaladr health board and the environmental quango Natural Resources Wales - as examples of when centralisation had failed to deliver better services.
A Welsh Government spokesperson said: "We welcome scrutiny and meaningful debate, and work with our partner organisations to ensure all our decision-making is transparent, accessible and consistent."