Carl Sargeant family gets inquiry High Court challenge go-ahead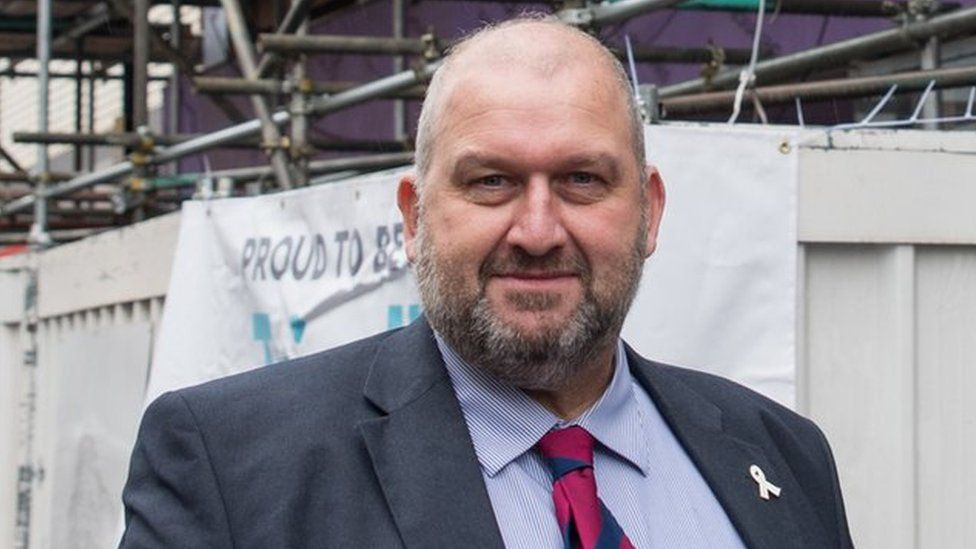 The family of Carl Sargeant has been granted permission by a High Court judge to challenge the legality of an investigation into his sacking.
First Minister Carwyn Jones sacked Mr Sargeant last year after claims of sexual harassment. The former minister was found dead at home days later.
His family wanted their lawyers to be able to cross-examine witnesses as part of the process.
It is believed Mr Sargeant took his own life.
The AM for Alyn and Deeside, from Connah's Quay, north Wales, was suspended from the Labour Party and sacked from his cabinet job on 3 November.
His family have said he was not told the details of what he was accused of and was unable to properly defend himself.
The investigation, commissioned by Welsh Government First Minister Carwyn Jones, is to examine how Mr Sargeant's sacking was handled.
Because of the legal action, it is yet to begin.
Bernie Sargeant, Mr Sargeant's widow, fears the investigation will be a "cover-up".
In court in London on Tuesday Mr Justice Supperstone granted Mr Sargeant's widow, Bernie, permission for a judicial review ruling, saying she had an "arguable case".
Nathalie Lieven QC, for Mrs Sargeant, argued that the way the terms of the investigation had been set amounted to a "flagrant breach of natural justice".
She said the first minister should not have a role in setting the operational procedure of the inquiry as there was a "conflict of interest".
A full hearing is expected to take place in Cardiff in January, by which time Mr Jones will no longer be first minister.
Neil Hudgell, solicitor for the Sargeant family, said: "We're obviously pleased with today's outcome today, it's one hurdle overcome and now we get a full hearing.
"Hopefully the Welsh government will see sense in our arguments and come to the table with proposals that allow the inquiry chair to carry out a meaningful enquiry."
An inquest into Mr Sargeant's death is due to start in a fortnight, with Carwyn Jones set to give a day of evidence.
A Welsh Government spokesperson said: "The permission decision means simply that the court has found the claim to be arguable and a full hearing will now be arranged for January.
"It would be wrong to comment further given legal proceedings are ongoing."