Irish trucks could bypass Welsh ports in no-deal Brexit, MPs told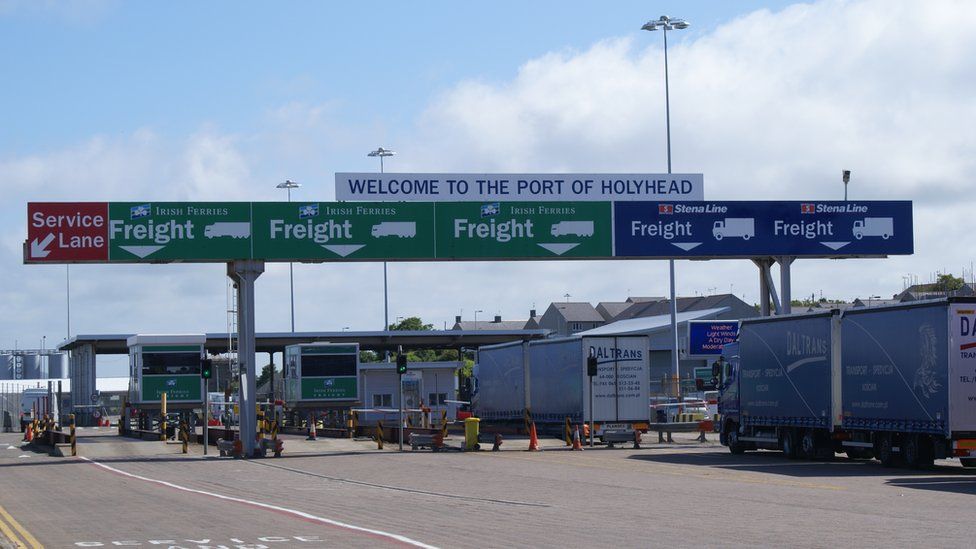 Irish ferries could bypass Welsh ports and the UK entirely if it leaves the EU without a deal, a body representing Ireland's trucking industry has said.
Verona Murphy, the President of Irish Road Haulage Association, told the Welsh Affairs Select Committee that they are looking at "alternative shipping routes".
She said it would be a "travesty" for Welsh ports.
The UK's Road Haulage Association said Welsh ports are "not prepared at all".
They added that a no-deal would cause "massive and catastrophic disruptions".
Ms Murphy said: "I think that the new ship Irish Ferries are preparing, which was to ship from Dublin to Holyhead, will most likely end up in a post-Brexit no-deal scenario on the direct ferry route or the direct route which would be Rosslare to Cherbourg (France).
"And that for me, in my opinion, would be a travesty for Welsh ports."
She added: "Contingency wise we are looking at different shipping routes, alternative shipping routes that will circumvent the UK which will get us to mainland Europe."
Duncan Buchanan, the Road Haulage Association's policy director, said: "No deal with no transition, from our point of view, is completely unacceptable because it's going to lead to massive and catastrophic disruptions in the supply chain."
Mr Buchanan was also asked how prepared Welsh ports, and specifically Holyhead, are for Brexit.
He said: "I would say not prepared at all".