Should Welsh prisoners be given the vote, AMs to ask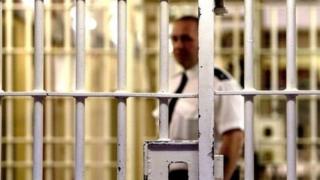 Giving prisoners assembly voting rights is to be looked at by AMs.
Currently prisoners across the UK are banned from voting, but a ruling in 2005 by the European Court of Human Rights found such a ban to be in breach of human rights law.
With AMs now in charge of the assembly's election system, an assembly committee is to examine whether the law should be changed.
Presiding officer Elin Jones has called for a cross-party view on the matter.
"Giving prisoners voting rights is a contentious issue and I am sure we will be receiving polarised views on this," said John Griffiths AM, chairman of the Equality, Local Government and Communities Committee which is conducting the inquiry.
There are currently about 4,700 inmates in Welsh prisons.
An earlier Welsh Government consultation proposed giving inmates votes in council elections.
Former Tory assembly leader Andrew Davies opposed the suggestion that votes could be given to prisoners.
He said: "If people are in prison they've committed a crime and opted out of the norms of society. It's only reasonable that for the duration of their incarceration they shouldn't be allowed to vote."
A similar exercise in Scotland found MSPs supporting giving prisoners the vote.