Welsh Labour leadership: Drakeford accused of reluctance to be first minister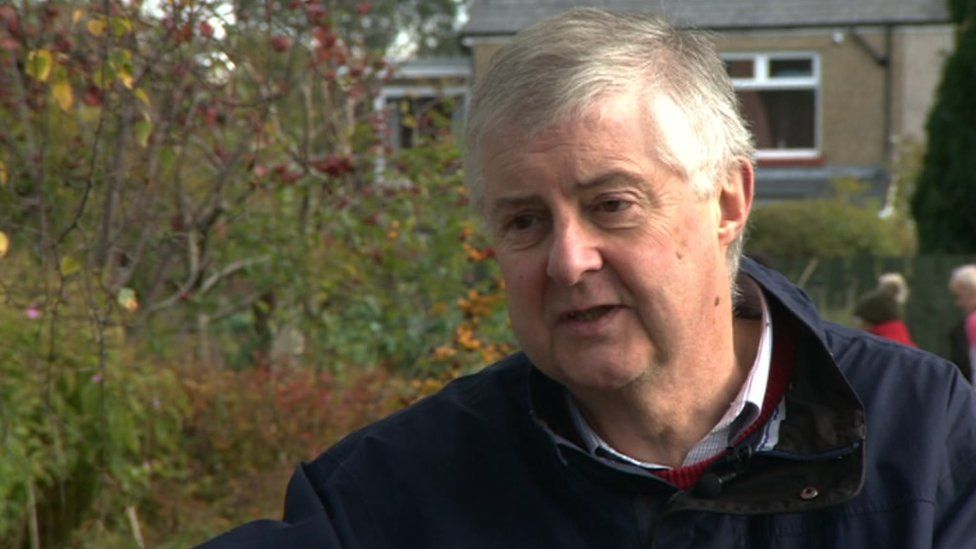 The Welsh Labour leadership race front runner has been criticised by rivals for saying he has no "great personal ambition" to be first minister.
Mark Drakeford said he would not look forward to question time or media interviews that are central to the job.
Eluned Morgan said: "The public won't like it if they sense a reluctance in the candidate who wants to be FM."
Vaughan Gething said a future leader needed "drive and ambition" and to "positively want to do the job".
Mr Gething told BBC Wales: "I think any future leader should have drive and ambition for our country and positively want to do the job.
"That really should include a burning ambition to serve and transform our country."
Ms Morgan said "you've got to be hungry for the job" because there are "lots of challenges ahead in a difficult time".
Rhondda MP Chris Bryant MP said his local Labour Party was "very finely split" between Mr Gething and Mark Drakeford.
"But I really worry that Mark says he doesn't have a burning passion to lead Wales," he said.
"We can't just have business as usual. With a Tory Brexit on the horizon and real challenges in Wales we need a big dose of burning passion to change things more than ever."
When Mr Drakeford first discussed running to succeed Carwyn Jones, he said he envisaged leading Welsh Labour into the next assembly election, in 2021, and then standing aside for a "new generation of leaders to put themselves forward for election".
Responding to the criticism in a BBC Radio Wales interview Mr Drakeford said: "I definitely want the job, but I don't want the job just to gratify some sense of personal ambition."
"I am very committed to the contest, and to winning it, but I'm not in it for myself," he told the Good Evening Wales programme.
"I'm in it because I believe I have the experience and the sort of politics that fit me to do these jobs."