New Wales minister becomes fourth to hold post in 12 months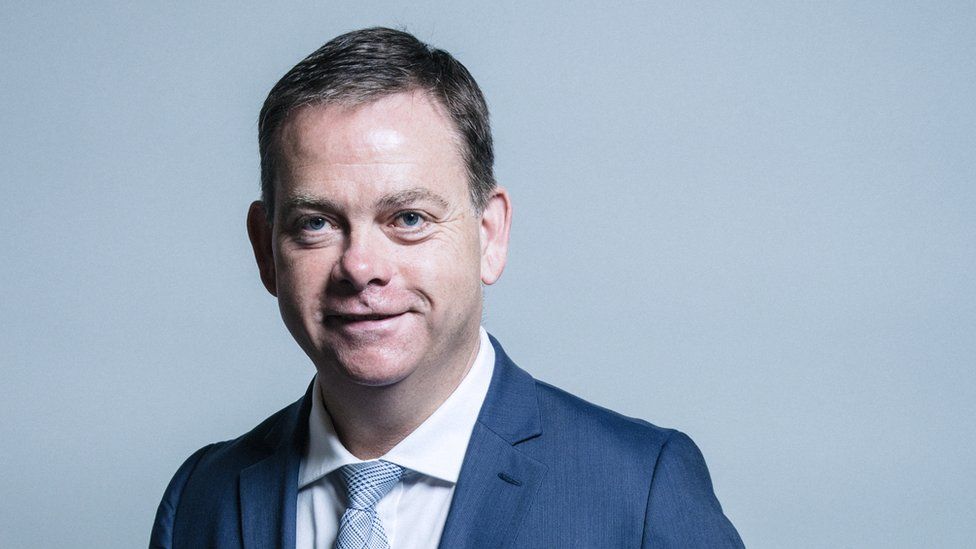 The Wales Office has another new junior minister - the fourth to hold the post this year.
Mims Davies has been replaced by Nigel Adams, who represents the Yorkshire constituency of Selby and Ainsty.
Welsh local government secretary Alun Davies said the UK government was not taking the Wales Office seriously.
She was not paid for the role, and had made her first appearance at Welsh Questions in the House of Commons a fortnight ago.
By Felicity Evans, BBC Wales political unit
The junior minister role in the Wales Office has been a carousel this year.
The regularity with which incumbents are rotated onwards and upwards does raise the question of whether the Wales Office is simply providing a parade ring for MPs champing at the bit to get started on a ministerial career.
It's a far cry from the pre-devolution days of Lord Roberts of Conwy. Margaret Thatcher appointed him as undersecretary at the Welsh Office in 1979 and he stayed there, serving under four secretaries of state and two prime ministers.
And he was a Welsh MP. That's the other thing about these recent appointments. Since Guto Bebb's departure in January none of the junior ministers have represented a Welsh constituency - whether Nigel Adams can claim a Welsh connection I'm not sure.
At the time of writing, the biography on his website doesn't mention anything.
Secretary of State for Wales Alun Cairns said: "I look forward to working with Nigel, with his robust parliamentary experience, I know he will help us to deliver on policies that drive Wales to succeed in economic strength and international recognition."
Alun Davies tweeted: "So not even the UK [government] takes the Wales Office seriously any more."
Mr Adams, who is also an assistant government whip, had previously served as a local government minister.
Tracey Crouch resigned last week amid a row over fixed odds betting terminals.
Jonathan Edwards, Plaid Cymru MP, said: "For the third time, an MP representing an English constituency will be asked to understand and respond to the needs of our nation. Does the Prime Minister think none of her Welsh Tory MPs are up to the job?"
A Wales Office source said it was "surprising to see Alun Davies providing commentary on the ministerial appointments of another legislature".
Related Internet Links
The BBC is not responsible for the content of external sites.