Welsh Government £30m film fund to miss spending target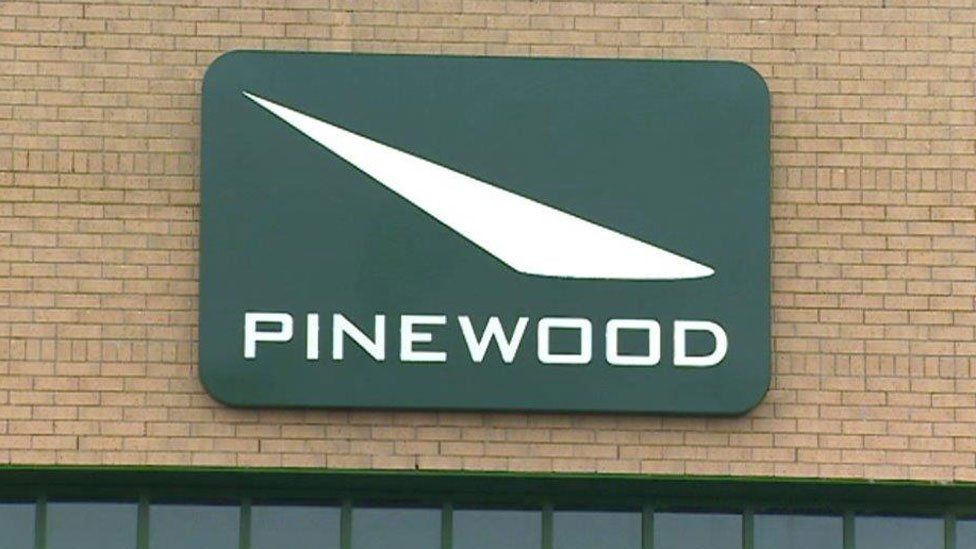 A £30m Welsh Government investment fund for film and TV projects will not achieve its aim of generating £90m for the Welsh economy.
The budget was originally part of a deal with Pinewood studio and offers loans to TV and film projects.
But AMs were told on Monday that only £15m has been spent from the fund, which has so-far triggered £18m in spending.
A senior civil servant said the £90m figure is unlikely to be met.
The Media Investment Budget was initially managed by Pinewood before being taken in-house by civil servants in 2017.
The budget's original business plan had envisaged that £90m would be generated for the Welsh economy, based on a 1:3 ratio.
The agreement with the world-famous company was announced at the same time as a deal with the firm to open a studio in Wentloog, near Cardiff.
Andrew Slade, Welsh Government director general of economy, skills and natural resources, told the assembly's Public Accounts Committee that about £15m had been invested.
"To date we have quantified Welsh spend of just over £18m," Mr Slade said.
He said that does not take into account productions "which have barely got going" and are not yet in production phase.
'It won't look like £90m'
Mr Slade told Plaid Cymru leader and committee member Adam Price that the £90m target "seems ambitious now in the light of what we know"
"There will be money still to come through from legacy projects stewarded originally by Pinewood and there will be money to come through from the ones that we've managed", he said.
"What I don't know... is quite what those will look like," he said. "But it won't look like £90m."
He said the Welsh Government's overall work with Pinewood "brought in to Wales productions which have spent... £24m. That's over and above the £18m, so if you take the two together, Welsh spend is at over just over £42m," he added.
Pinewood previously leased the former Energy centre, which Welsh Government spent £9.5m on buying and fitting out, but pulled out in 2017.
Mr Slade told AMs that one of the reasons the collaboration agreement with Pinewood was brought to an end was a perceived conflict of interest that the company had in operating the studio and marketing the investment budget.
"We never had a formal complaint about the relationship," he said. "But we did get a lot of noise in the system, or informal comments, from a number of players in the creative sector in Wales that this was an issue - and that was one of the reasons why among others the collaboration agreement was eventually brought to an end."
He admitted there had been "confusion" - he said the "fund was run separately from the studio", but some had concluded there was a direct link between the two.
He added that more transparency would have been helpful.
Opposition AMs had complained about the lack of information that had been forthcoming from the Welsh Government about the relationship.