No 'losers' from disabled support funding changes, says minister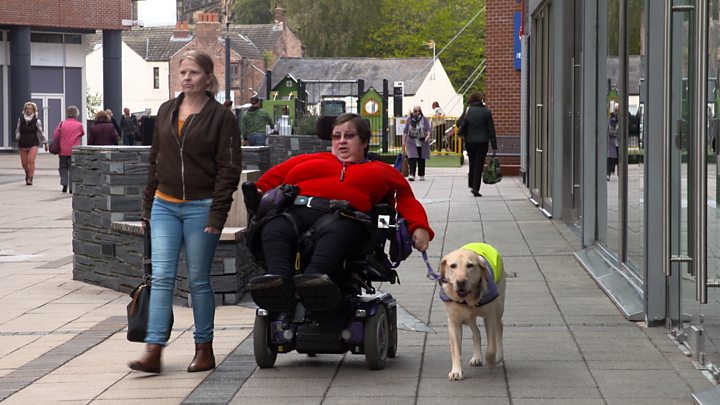 There will not be "losers" due to changes to funding to support disabled people, a minister has insisted.
But social care minister Huw Irranca-Davies said he will discuss "individual cases" with several local councils.
The Welsh Government has transferred funding and control of support for 1,300 former Independent Living Fund (ILF) recipients to councils.
The interim Wales-wide Welsh Independent Living Grant (WILG) was scrapped earlier this year.
Research by the BBC Wales Live programme found around a hundred of the 600 recipients who have so far been reassessed by councils have had their care packages cut.
Mr Irranca-Davies told the programme that was a "concern" but he did not believe people were necessarily losing out.
"There is a real tangible difference between saying we're actually going to reduce some of your what would have been traditional formal care hours and saying we're supporting you for independent living," he said.
"When I say there will be no losers I adamantly mean that, because this is not simply about traditional forms of care.
"It is also about supporting independent living. That's what every local authority should be doing.
"We carefully monitor this. In fact we've commissioned additional monitoring.
"But what we will be doing now is going out to Wrexham but also other local authorities to say 'can we do a bit of a deep dive here?'.
"'How is this actually happening, what's your experience of individuals?'"
His comments followed a call from Disability Wales chief executive Rhian Davies for the transition process to be reconsidered.
"Our members are telling us about their deep concerns and real anxiety about the cuts that are affecting them around the Welsh Independent Living Grant," she said.
"As a result of that we are calling on the Welsh Government to do an urgent review into what is actually happening on the ground in terms of the reviews.
"And the decisions that are being made which appear to be to the detriment of the individuals in terms of being able to live independently."