Free elderly care plan from Labour's Vaughan Gething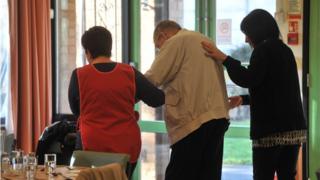 Elderly people could be entitled to free care funded by a new tax under proposals from a Welsh Labour leadership candidate.
Vaughan Gething said he would establish a national care service if he became the next first minister.
He said social care for older people faced "huge challenges" which "will only get worse if we don't act".
The scheme would be run by councils and would "preferably" be funded by a social care levy, his campaign said.
Trade union Unison has warned Wales' care home system is in "crisis", with figures suggesting concerns flagged to inspectors have quadrupled since 2010.
The proposal promises "the highest standard of care" free at the point of use.
Older people would be entitled to a "care standard review" that would determine what support could be given to allow them to live independently, and would offer a place in a care home for those who need it.
A new social care levy for Wales has been proposed before - and would need the agreement of the UK government to come to fruition.
Mr Gething has previously backed the introduction of a levy, while his rival leadership candidate Mark Drakeford revealed in March that he was in discussions with the UK Treasury on introducing a compulsory insurance system for Wales.
Economist Gerald Holtham has proposed that income tax could be increased by between one and three per cent to support elderly social care.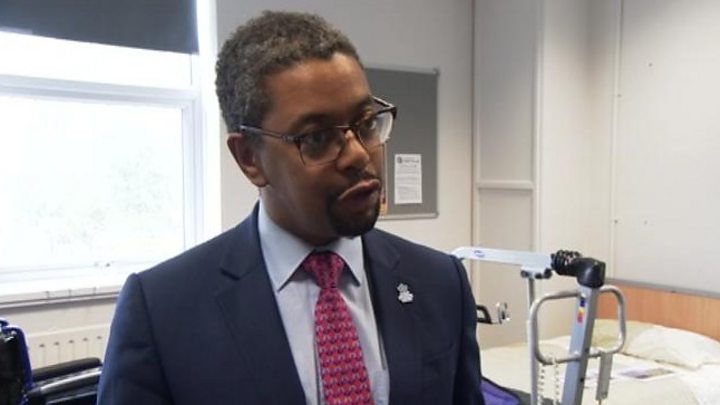 "We have huge challenges in caring for older people which will only get worse if we don't act," said Mr Gething, Welsh Labour's health and social care secretary.
"Too many older people are forced to lose their independence or their homes.
"We have all heard accounts of 15-minute visits regardless of need and 'call clipping' that affects our staff.
"Failing to act risks the dignity of care that each of us would wish for ourselves or our loved ones. The National Care Service of Wales will seek to put an end to this."
No figures for how much the scheme would cost were available from Mr Gething's campaign.
A spokesman for Mr Drakeford's campaign said he was "actively progressing a sustainable funding solution for social care and commissioned Gerry Holtham to explore this approach".
"As finance minister he has ensured that social care has been prioritised in the Budget," the spokesman added.
In 2015, Plaid Cymru pledged to abolish social care charges for elderly people and others with dementia if it took power at the 2016 assembly election.
In July, the party launched a care commission to look at how to develop a national care service which Plaid would fund from general taxation.