Welsh Labour leadership hopefuls call for anti-Semitism action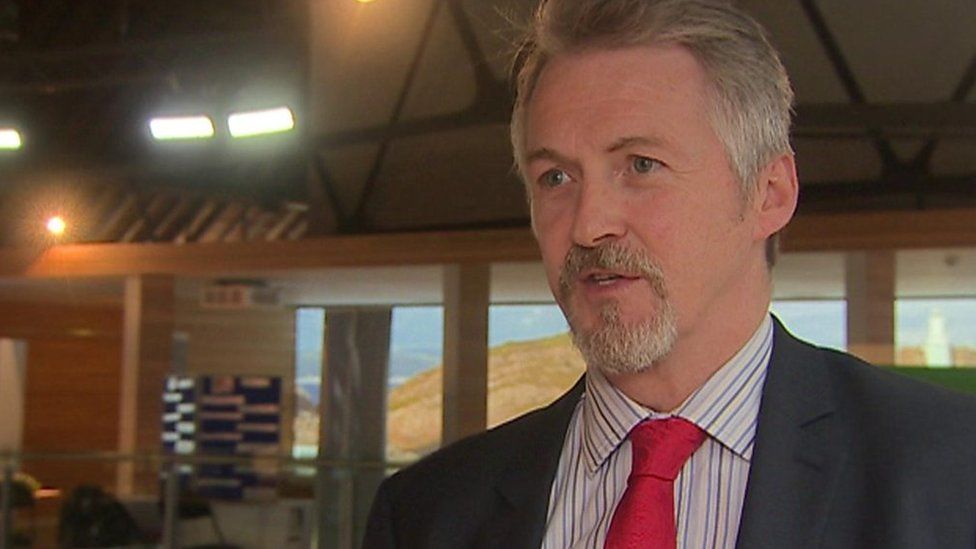 Jeremy Corbyn should work "doubly hard" to say there is no place for anti-Semitism in his party, a Welsh Labour leadership hopeful has said.
Huw Irranca-Davies, Welsh government minister for children, said it should be made clear to members "you will be out on your neck if there is any display of anti-Semitism".
Meanwhile fellow leadership hopeful Alun Davies said the party had caused "deep hurt" in the Jewish community.
Labour was asked for comment.
In March, Mr Corbyn said he would not tolerate anti-Semitism "in and around" the party.
"We recognise that anti-Semitism has occurred in pockets within the Labour Party, causing pain and hurt to our Jewish community in the Labour Party and the rest of the country."
But on Thursday, veteran Labour MP Frank Field quit the party's group in Parliament, saying the leadership was becoming "a force for anti-Semitism in British politics".
A month ago he had lost a confidence vote in his constituency party, after siding with the government in Brexit votes.
Ogmore AM Mr Irranca-Davies, himself a former MP, said he hoped it could be made possible for Mr Field to return to the Labour whip, "because we need people like Frank inside the party".
"The work that he's done traditionally on things such as welfare reform - he's one of our go-to experts," he said.
"I think there is a problem with anti-Semitism in the party. It's something that I haven't seen a lot, but I have seen it more lately, and I have seen it in areas of the party that I'm not normally exposed to," said Mr Irranca-Davies.
"I think Jeremy needs to work doubly hard to absolutely unequivocally, with an absolute steel ramrod of a message, say that there is no place for anti-Semitism within this party, any form of racism whatsoever... because of the damage its been doing within the Labour party.
"But more importantly than that quite frankly, because of the fear its putting into communities of friends and colleagues, and fellow politicians who are Jewish themselves, they are wondering why we have not got a grip on this."
In a blog post Alun Davies, the Welsh local government secretary, wrote: "By our words and actions and our failure to address these matters we have caused deep hurt, pain, anguish and despair throughout the Jewish community. These have been the worst of days for the Labour Party.
"And anyone who cares for the future of the party needs to recognise the depth and importance of this issue. We need to apologise for this and we need to put it right."
Part of the row over anti-Semitism in Labour has been over the adoption of a code-of-conduct, which critics have said is not as comprehensive as the guidelines from the International Holocaust Remembrance Alliance (IHRA).
Sunday Supplement, BBC Radio Wales, 0800 BST, 2 September.