Pembrokeshire Brexit impact log lists all but one as negative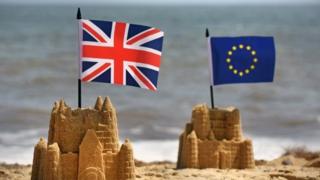 A Welsh council's internal Brexit impact register detailing 19 ways it thinks Brexit will have an impact lists all but one as negative.
The only positive listed in Pembrokeshire council's register is "reduced demand for services if population reduces".
The council has seven risks coded red - "likely to have a high impact".
These include the "imposition of border controls" potentially affecting vital food and medicine supplies.
The document was released to Sky News in a freedom of information request.
The positive listed by Pembrokeshire council is that there will be "reduced demand for services if population reduces".
Other risks listed include:
Increased costs on imported goods due to imposition of tariffs
Reduced income from fees and charges
Loss of employees from EU27 countries in the council's employment
Increased demand for services due to increased poverty
Loss of access to EU funding programmes
The UK is due to leave the European Union on 29 March 2019 and UK ministers say they want to reach a deal with the EU covering issues such as trade and border checks.
But they are also making contingency plans to prepare for leaving with no agreement in place.
Last week EU chief negotiator Michel Barnier rejected a key part of Prime Minister Theresa May's proposals, which would involve the UK collecting customs duties on its behalf.