Timber scandal: Natural Resources Wales chair quits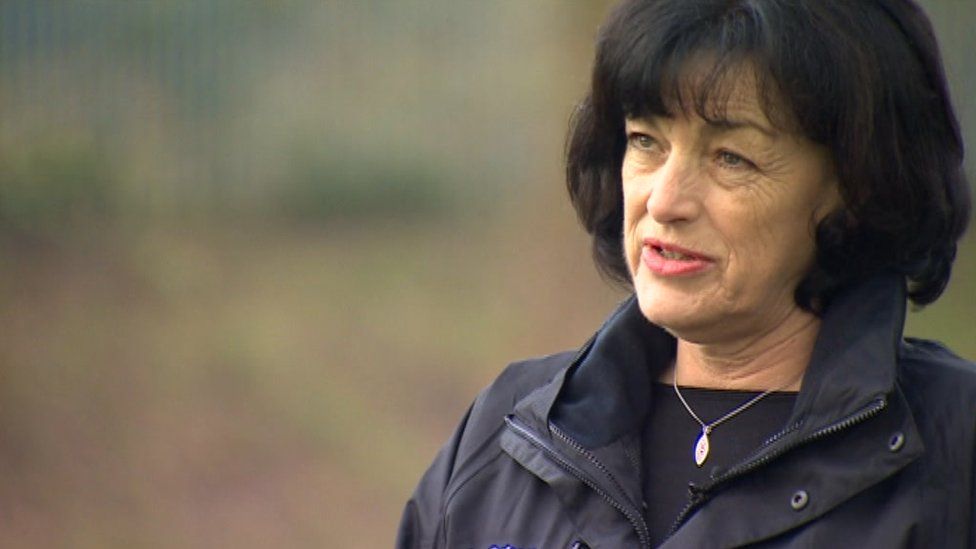 The chair of Wales' environment quango has resigned following a scandal about the sale of timber.
Diane McCrea was under pressure after the Wales Audit Office (WAO) queried the accounts of Natural Resources Wales (NRW) for the third year in a row.
It follows repeated failures to offer timber grown on publicly-owned woodland for sale on the open market.
Rural Affairs Secretary Lesley Griffiths said the resignation was an "appropriate response" to the report.
Auditor General for Wales Huw Vaughan Thomas said he found no evidence NRW was selling timber to three companies at market value.
Their contracts were not tendered to other potential buyers and he said he considered some of the deals "were not entered into lawfully".
It is the second time NRW has committed the blunder.
In 2017, the auditor heavily criticised the sale of £72m worth of timber to sawmill operator BSW Timber without a tender.
Confirming Ms McCrea's resignation, Ms Griffiths said: "This is an appropriate response in the light of the recent WAO report which qualifies the accounts for the third time, and the concerns and criticisms from all parties in the assembly."
The minister said she would appoint an interim chair, pending the recruitment of a new chair and five new board members of NRW.
She said they would be part of "the new leadership moving the organisation forward, with an emphasis on ensuring good governance whilst delivering its regulatory and environmental objectives".
Ms Griffiths added that a senior Welsh Government civil servant would be seconded to NRW to help chief executive Clare Pillman implement "the changes necessary to have a delivery organisation with strong governance".
Ms Pillman said: "Diane's leadership has been typified by her energy and passion for for the environment in Wales.
"I know that it has not been an easy decision for her to take, but I know that in taking it she will have had the best interests of NRW and our staff in mind."
Analysis by Daniel Davies, BBC Wales political correspondent
After learning about Natural Resources Wales' repeated failures to satisfy the auditor, furious AMs wanted someone held accountable.
So Diane McCrea has gone early, before her three-year term was due to end in November.
Formed from the merger of three other quangos five years ago, NRW has faced plenty of criticism in its short life.
But the minister in charge shows little sign of wanting a tearing it up and starting again.
Instead, Lesley Griffiths is sending in senior officials to help get a grip.
Related Internet Links
The BBC is not responsible for the content of external sites.