Natural Resources Wales seems 'out of control', says AM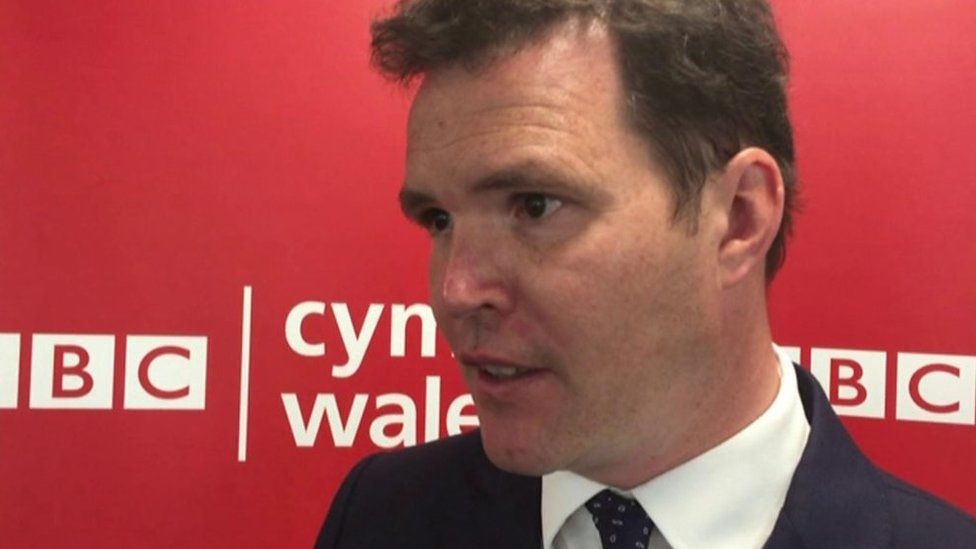 Wales' leading environmental quango appears to be "out of control", according to a Labour assembly member.
Lee Waters was responding after Natural Resources Wales faced a damning report over a decision to sell timber to three companies without asking other firms.
The sales came after NRW was criticised for doing the same thing in an earlier long-term timber deal.
Auditor General Huw Vaughan Thomas said some contracts to buy publicly-owned wood were not entered into lawfully.
Speaking in the Senedd, Llanelli AM Mr Waters said the situation was "outrageous".
"What is going on in NRW to have their accounts qualified for the third year in a running - it's unprecedented and frankly outrageous," he said.
"I am struggling to think of an explanation as to why this might be?
"Might it be corruption or incompetence? But it does appear that the forestry section of NRW is out of control.
"I think there needs to be accountability from the senior leadership of this organisation which does appear to be out of control."
Mr Waters added: "I am encouraged by the auditor's view that the new CEO, Clare Pillman, does take the issues, at last, very seriously.
"But what about the chair, Diane McCrea, where's she been? How could she let this happen again, she was in charge last year.
"I think this should give us pause for thought on creating large organisations like this. If this was a local authority, it would be put into special measures."
Rural Affairs Secretary Lesley Griffiths told Mr Waters that she was "completely in agreement" with him that this was "a very serious matter".
She added that she had met the NRW chair, Diana McCrea, on Monday and the minister was "reflecting on that conversation".
Nick Ramsay, chair of the assembly's public accounts committee, said that his committee would be "re-examining the issue" in the autumn.