HPV injection to be given to boys, says health secretary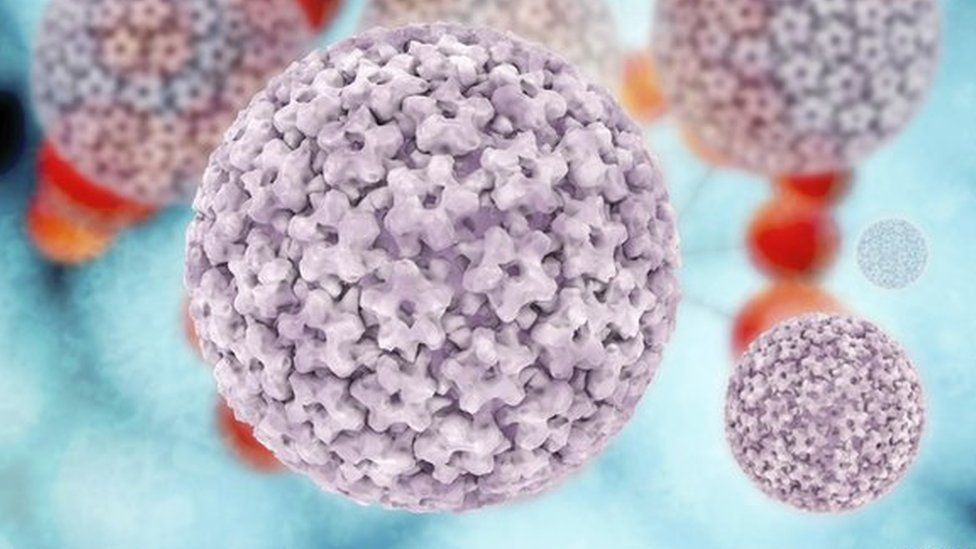 A jab that protects against a virus that causes cervical cancer will also be given to adolescent boys, Wales' health secretary has announced.
The HPV (human papillomavirus) vaccine is offered to girls aged 12 to 13 at secondary school.
Health Secretary Vaughan Gething said he was following the advice that the move would help save lives.
HPV is the name for a large group of viruses, which can be caught through any kind of sexual contact with someone who has it.
Doctors say most HPV infections go away by themselves, but sometimes infections can lead to a variety of serious problems.
For boys, this includes cancer of the anus, penis, mouth and throat.
He underwent gruelling treatment for the illness, including radiotherapy to the throat, and has campaigned for the HPV vaccine given to all teenage boys.
"Very clearly it was a good idea to vaccinate girls," he said, adding: "The vaccination committee has found it would also be cost effective to vaccinate boys as well."
He also pointed out it was important in terms of social equity to make the vaccine available to boys. He paid over £400 for his son to be vaccinated at 15, a situation he said was "completely unfair".
A leading UK cancer charity welcomed the decision and urged the Welsh Government to act quickly to implement the policy.
"This is something we have wanted for a number of years due to the clear health benefits this would bring," said Claudia McVie, chief executive of Tenovus.
"This long-awaited decision will also bring to an end the unfair situation whereby only those parents who can afford to pay for privately-funded HPV vaccinations are able to protect their sons."
Mr Gething said: "We will now work with NHS Wales on the implementation of the new programme for roll out as soon as practicable."
The Scottish government has also responded by saying it will vaccinate boys.
The Department of Health and Social Care in England said it would carefully consider the advice and provide an update on its decision shortly.