'Radical change' needed for feminist Welsh Government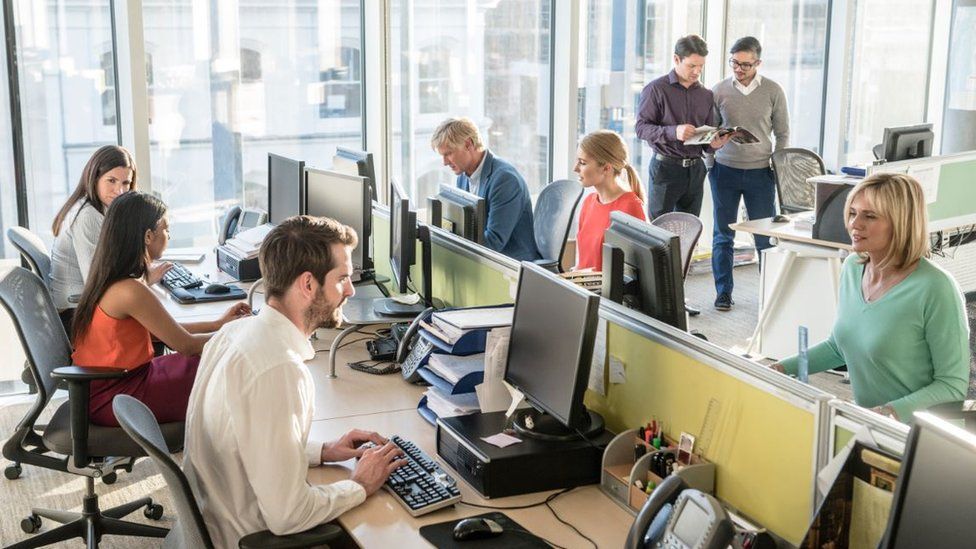 More women are needed as senior civil servants if the first minister is to fulfil a pledge to lead a feminist government, a report has said.
Carwyn Jones has vowed to make Wales Europe's safest country for women.
But the report by charity Chwarae Teg said radical change was needed to ensure equality between men and women.
Laws are in place, but Mr Jones said "we need to understand why that isn't working as quickly as we would have wanted".
Public bodies have duties towards gender equality, but the report says in some cases there are "tick-box responses".
Calling on the Welsh Government to be "bold", it stated: "To deliver the change required to be a world leader for gender equality there will be a need for a radical change in what we do and how we do it."
About 42% of senior Welsh Government officials are women, Mr Jones told BBC Wales, adding that the government's pay gap of 8% was "hardly something to shout about".
To help new mothers back to work within the government, the report says fathers who share parental leave with their partners should be paid the higher - or enhanced - rate of maternity pay.
"We need to look at that," Mr Jones said.
The report also highlights delays in implementing the Violence Against Women, Domestic Abuse and Sexual Violence (Wales) Act, passed by the assembly in 2015.
People who gave evidence talked about a "'culture of disbelief' in which often the default position of authorities is to disbelieve a report of harassment or sexual assault; a position that is not seen when other crimes, such as theft, are reported", it added.
The first minister said: "The report has shown us that we are not doing as well as we should or as well as we thought."
Mr Jones said he made gender equality a priority after seeing the abuse endured by women, particularly on social media, and the threats made to female politicians.
"We are now seeing a change of culture where people don't want to put up with this anymore," he said.
Plaid Cymru AM Bethan Sayed said firms receiving Welsh Government funding should be required to offer flexible working and job shares to improve the situation for women.
"The first minister is on his way out and now he decides he wants to lead a feminist government," she said.
Women still faced discrimination, she said, adding: "This is all really good in sound bites, but actually in practice they are not reflecting that in reality."