£40m nuclear facility project for Wales announced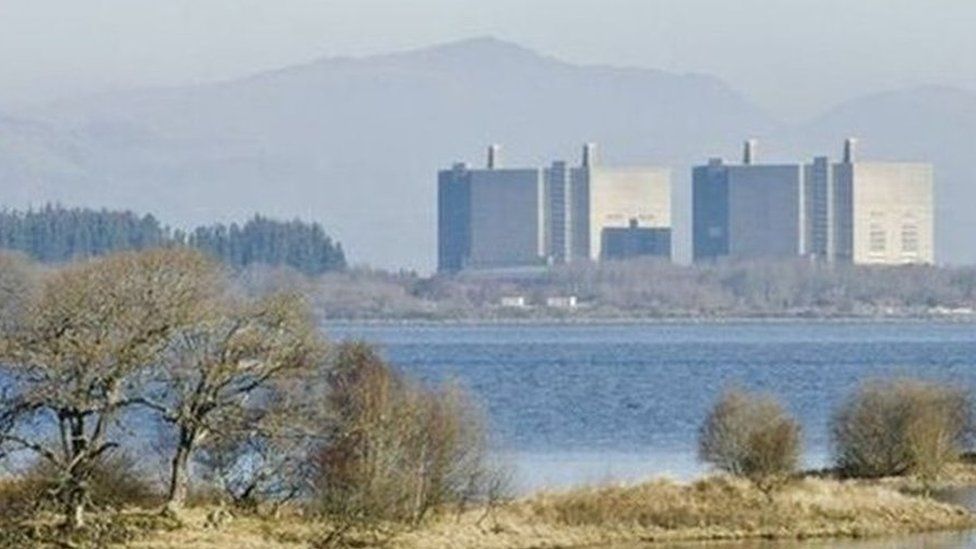 A £40m facility to support the design of advanced nuclear technologies will be developed in north Wales by the Welsh and UK governments.
It is in addition to a £200m UK government nuclear sector deal that was launched in Trawsfynydd, Gwynedd.
Business and Energy Secretary Greg Clark said he saw Wales as a "world leader" in the technology.
The deal will also see investment in technology to reduce the high cost of the sector and bring down energy bills.
The chief executive of the company behind plans for Wylfa Newydd on Anglesey welcomed the proposals.
The UK-wide deal funded by public and private money also includes:
Up to £56m for research and development for "advanced modular reactors"
£86m UK government funding for a national fusion technology platform at Culham, Oxfordshire
£32m for an advanced manufacturing and construction programme
£30m for a new national supply chain programme
A commitment from industry to reduce the cost of new nuclear build projects by 30% by 2030, and the cost of decommissioning old nuclear sites by 20% by 2030
A new review to look at ways to accelerate the clean-up of nuclear 'legacy' sites
A commitment to increasing gender diversity in the civil nuclear workforce with a target of 40% women in nuclear by 2030
On a visit to Trawsfynydd, Mr Clark said the technology had the potential to be exported worldwide.
He told BBC Wales: "It's incredibly exciting what we're putting in in terms of innovation and research but also working with sites which have a deep history of excellence in nuclear engineering such as we have here, is an ideal combination."
He denied that there was too much emphasis on nuclear and said there was a diverse mix with the UK a world leader in renewable energy.
"We are the world's first civil nuclear nation, we've got a history of excellence and the highest standards in the world and when exciting new technologies are coming such as small and advanced modular reactors, we want to continue to lead the world so we can have good jobs throughout the UK and Wales has a really big part to play in that."
He said the new sector deal was about planning for the future, including training the right technicians and involving more women in the industry.
Welsh Secretary Alun Cairns said Wales could lead the world and the potential for exports was "quite fantastic".
"We've got to have conversations with lots of companies, there are some world-leading companies which want to use Trawsfynydd as their preferred option.
"But the fact we've come to launch the UK's nuclear sector deal here sends a clear signal that we see Trawsfynydd and north Wales having a big part to play in our agenda."
Duncan Hawthorne, CEO of Horizon Nuclear Power, the company behind the Wylfa Newydd plans, welcomed the proposals.
"It's a clear demonstration of how government and industry will work together to ensure nuclear continues to play a crucial role in providing clean, secure power for the UK, as well as delivering jobs, skills and investment across the country," he said.
Matt Rooney, engineering policy advisor at the Institution of Mechanical Engineers, said the funding could turn north Wales into a "world leading industrial cluster".
Welcoming the deal, the Welsh Government said it had led the way in supporting the nuclear sector in Wales.
"It is important that the UK government now supports the work we have done by fully delivering what they have pledged today."