Council tax: Bid to stop prison threat over non-payment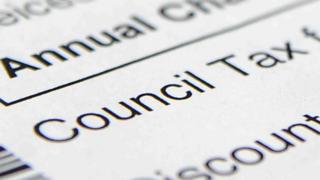 Getting into council tax debt will not land you in prison, under plans being put forward by the Welsh Government.
It wants to abolish imprisonment as a punishment for non-payment of the tax.
At least 62 people were jailed in Wales and England in 2016-17 over the issue - nearly a third of them from Wales.
But in January, a legal challenge brought after a Bridgend woman was unlawfully jailed over council tax debts found potential errors in similar cases.
A consultation on abolishing jail terms over the civil debt is being launched.
"My view is that getting into debt is not a crime," said Finance Secretary Mark Drakeford.
"The sanction of imprisonment is an outdated and disproportionate response to a civil debt issue.
"There is significant additional cost to the public purse of imprisoning individuals and such action does nothing to address the reasons for the debt owed to the local authority or to reduce the debt. In many cases, it makes the situation worse."
The Welsh Government wants to amend enforcement regulations that can currently lead people to being hauled before the courts.
Melanie Woolcock from Porthcawl said it was "wrong" people could be jailed because they could not afford to pay a bill.
She served 40 days in prison after being sentenced to 81 days by Bridgend magistrates in July 2016 for failing to pay £10 a week towards her debt.
While fighting her legal case, she claimed she was too sick to work and struggled to pay rent and feed herself and her teenage son, so had defaulted on council tax repayments.
At the time, Bridgend council said while authorities had a legal responsibility to collect unpaid council tax, they also offered support to anyone experiencing difficulty and prosecution was a last resort.
But Ms Woolcock said jailing people was not the answer as it left them with a criminal record and struggling to find a job.
She said she was recently diagnosed with post traumatic stress disorder (PTSD) which she said was a result of this experience.
"It's a punishment so why should you be punished for being poor?" she said.
"When you go into that environment with criminals and you're sitting there thinking 'I have never done anything wrong in my life except being on a low income'.
"You're sat there with criminals, you can't believe... murderers, arsonists... and you think I'm sat here because I'm poor."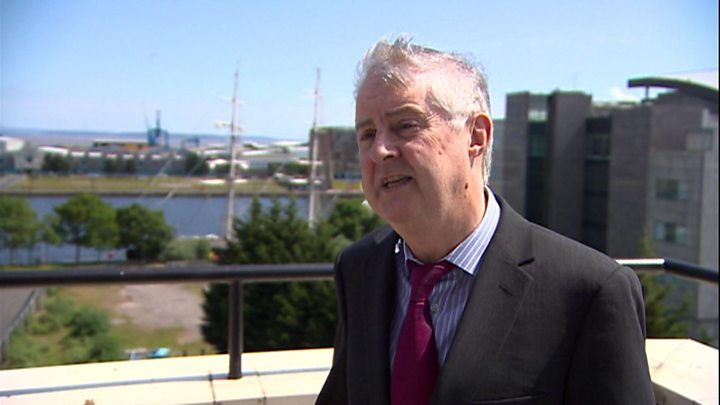 In Scotland and Northern Ireland you cannot be jailed over non-payment.
Adrian Curtis, from the charity Community Money Advice, said councils took action "quite promptly" with bailiffs and then court action.
"For people who are really struggling with debt, people who are maybe having mental health issues or other issues that are leading them into debt, that can be a really traumatic experience," he said.
"Not only does it traumatise the individual and the family but very often the local authority doesn't recover the debt anyway so it's a really bad use of public money."
Mr Drakeford added: "The Welsh Government cannot take action in respect of the operation of the courts, as responsibility for this is not devolved.
"But we do have powers to amend the existing enforcement regime to remove the power to commit people to prison in Wales for non-payment of council tax.
"There are other, more appropriate enforcement actions which local authorities can use to seek payment of civil debts."
The Welsh Government, in partnership with local authorities, runs a Council Tax Reduction Scheme (CTRS) and figures from 2016-17 show it helped 291,891 households, providing £253m in financial support.