Neil Hamilton could rebid for UKIP assembly leadership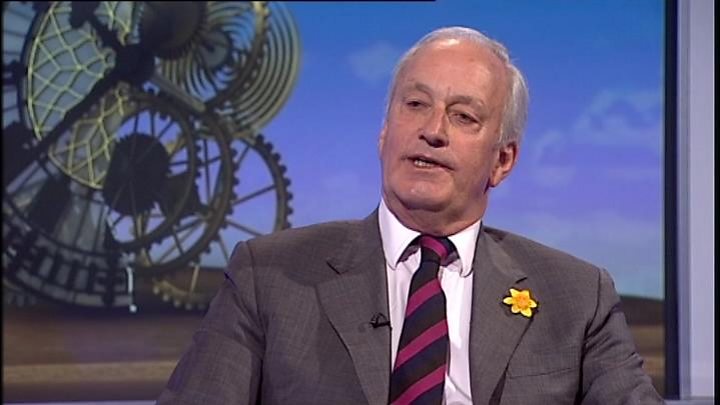 Ousted UKIP Welsh Assembly group leader Neil Hamilton has refused to rule out attempting to regain the position.
Mr Hamilton was replaced as leader by Caroline Jones last week following reports of a heated meeting.
He said fellow UKIP AMs Michelle Brown, David Rowlands and Caroline Jones felt a new leader was needed following unease at the conduct of fellow UKIP AM Gareth Bennett.
Mr Hamilton added "there will be a discussion" about the issue on Monday.
Asked if he would seek to oust Ms Jones as leader in the assembly, Mr Hamilton told BBC's Sunday Politics Wales programme: "We're only five members, three members are a majority.
"There's no way I can become the leader of the group unless I persuade other members of the group to support me.
"At the end of the day, who is group leader only matters for one thing, and that is First Minister's Questions.
"It's a highly combative situation and we'll see on Tuesday what happens."
He also rejected claims by his predecessor Nathan Gill, who stood down as north Wales AM in December, that the party should disband in the event of a successful Brexit process.
UKIP MEP Mr Gill told BBC Radio Wales' Sunday Supplement programme: "I would very much prefer that we did what we said we were always going to do, get us a Brexit and then walk off stage.
"If we absolutely get the Brexit that we've always been promised, and that we fought for, then I fail to see what we would exist for."
But Mr Hamilton said UKIP offered a different set of policies on a number of issues such as grammar schools and democratising the NHS in Wales.