Brexit: Hold-up for Welsh EU regional representatives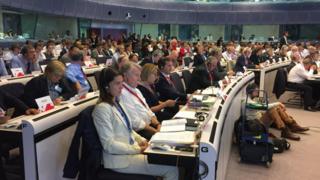 Wales has not been represented on an EU body for six months because of a hold-up in the registration process.
Three of the four nominees to represent Wales on the Committee of the Regions are awaiting UK government approval after being nominated in November.
One of them, AM Mick Antoniw, said Welsh politicians had "missed a big opportunity" to develop post-Brexit relationships with European partners.
The UK Government said nominations were being reviewed.
The committee is an assembly of local and regional politicians established in 1994 to give them a say in the development of new legislation.
The UK's membership is set to end following Brexit in March 2019.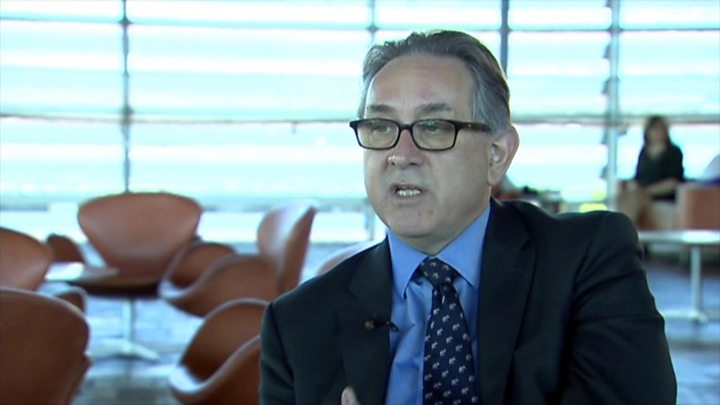 Wales has two nominees from the assembly - Mr Antoniw, Labour, and Bethan Sayed, Plaid Cymru,- and two nominees from local government - Swansea council Leader Rob Stewart and Anthony Taylor, deputy leader of Neath Port Talbot Council.
Ms Sayed has been accredited but the other three are waiting for their nominations to be rubber-stamped by the UK government so cannot attend this week's two-day meeting of the committee and have missed out on others.
Pontypridd AM Mr Antoniw, said: "In many ways it's very disappointing that it's taken so long. In December we were assured by a government minister that it would be done quickly and here we are six months on."
He said the committee was an "underestimated organisation" that was "very important because it gives a direct voice to Wales as a sub-national government".
"And if we're not there, if we're not part of that, we miss out," he added.
Dr Anwen Elias, lecturer in regional politics at Aberystwyth University, recognised the committee was "important for Wales because it's the only body where Wales does have a guaranteed representation".
However, she said there was "no obligation" for the European Commission or Council or the European Union to act on the committee's opinion, meaning it "hasn't been an influential body".
Welsh Government Finance Secretary Mark Drakeford wrote to the UK Government's Brexit Minister Lord Callanan at the start of May asking why there has been the delay.
A spokesman said the Welsh Government was pressing the UK Government "to resolve this as soon as possible".
David Simmonds, who leads the Conservatives on the Local Government Association, said the UK's registration process had always taken far too long and needed to speed up "with the Brexit clock ticking".
A London councillor who is originally from Caerphilly, he said: "We need to make sure that while we're still in the European Union that we influence it and that we lay the ground so we continue to influence it afterwards.
"It's simply not acceptable for the UK to be left without a voice for its local politicians."
A UK Government spokesman said: "Nominations are currently being reviewed and we expect the process to be completed soon, enabling the new members to start contributing to the work of the committee and building up relationships with EU colleagues prior to the July plenary [meeting]."