Enterprise zones annual targets call by Welsh AMs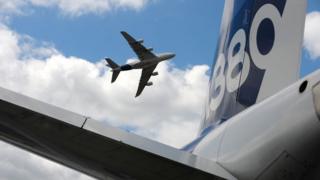 Annual reports and targets for Wales' enterprise zones have been demanded by AMs who have claimed there is not enough evidence to judge their worth.
More than £220m has been spent offering business support in eight locations, focusing on particular industries.
Russell George, Tory chairman of the economy committee, backed the need to help deprived areas with clear goals and progress that could be monitored.
The Welsh Government said the zones were delivering value for money.
Almost 3,000 jobs have been created since enterprise zones were set up in 2012 with a £221m investment. The Welsh Conservatives claimed last October that was "not much to show" for the expenditure.
The enterprise zone locations include Anglesey and Snowdonia in north west Wales; Deeside in north east Wales; Milford Haven in west Wales; and central Cardiff, Cardiff Airport, Ebbw Vale and Port Talbot in south Wales.
Industrial themes across the zones range from aerospace and the motor industry to financial services and green energy.
But six years on, the economy committee said its inquiry found a mixed picture of performance which it said made it hard to judge whether the policy worked or not.
"On the whole, the enterprise zone concept has not proved itself to date in Wales despite the Welsh Government spending over £200m on them," Mr George said.
"The lack of available evidence has made it challenging for us to fully analyse their contribution to the Welsh economy."
Analysis by Brian Meechan, BBC Wales business correspondent
For anyone who has been following the story of enterprise zones in Wales, the committee's findings will be no surprise.
Some such as Deeside and Cardiff have been successful, arguably because they were already highly-performing business areas already benefiting the economy, and the zones helped build on that.
Where zones were trying to create thriving business environments because of political will, the same success has not always been achieved.
The committee also had to push ministers to give a detailed breakdown of how many new jobs resulted from investment in the zones, rather than figures for "jobs created or safeguarded".
The all-party committee's call for annual reports and targets would give more clarity on their performance as changes are made to how they are managed in future.
Russell George said the committee recognised the "good work" of the zone boards, but said regional aid programmes in the future needed "clear and realistic goals accompanied by detailed, transparent and appropriate data for monitoring".
Ministers were urged to think again about a plan to merge the Anglesey and Snowdonia boards, set a clear direction and timetable for the Port Talbot board, and to work with councils to make sure suitable premises were available to attract firms to areas of need.
In February, Economy Secretary Ken Skates told the committee he planned to scrap four of the eight boards as a cost-saving measure, although the zones themselves would continue.
The Welsh Government said it welcomed the report and that it "absolutely" supported scrutiny of the initiative.
"Collectively our Enterprise Zones supported over 10,700 jobs to the end of the last financial year," a spokesperson said.
"All eight Enterprise Zones have made significant progress, and are continuing to deliver value for money by laying the foundation for future prosperity and creating the right environment to support the development of sustainable job opportunities in communities right across Wales, both in the short and longer term."