Female golfer's suspension a disgrace, says Andrea Leadsom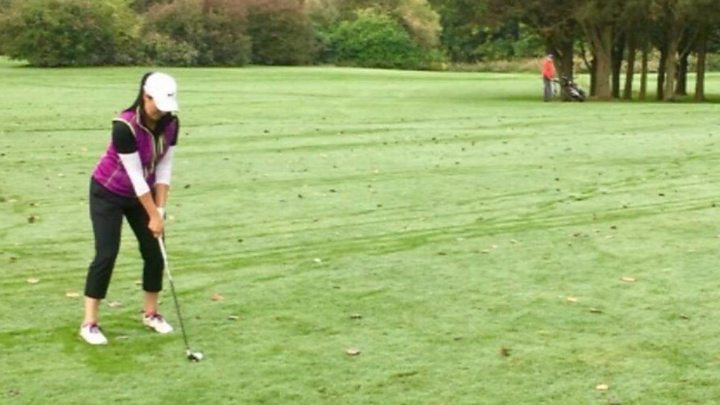 Suspending a Cardiff golfer from her club after she accused it of discriminating against women was "ridiculous", a UK minister has said.
Lowri Roberts spoke out about men being given prime tee times at Cottrell Park Golf Resort in Vale of Glamorgan.
Commons leader Andrea Leadsom agreed with Labour MP Kevin Brennan that her treatment was "an absolute disgrace".
The club, in St Nicholas, said the claim it had discriminated against women was not true.
Raising the case in the Commons, Mr Brennan said: "My constituent Lowri Roberts wanted to play golf on a Saturday, was banned from doing so because she was a woman and when she complained in the media she has actually been suspended from the Cottrell Park golf course in the Vale of Glamorgan.
"Isn't that an absolute disgrace in this day and age?"
Mrs Leadsom replied: "I completely agree with you and I do encourage you to seek an adjournment debate so that you can see what more can be done to sort out this ridiculous kind of incident."
David Johns-Powell, Cottrell Park's managing director, denied the discrimination claim.
"Lady members of the resort can play both of the resort's golf courses at any time, including Saturday," he said.
"And when an event or competition is held on one course the other course is available for lady members to play.
"Lowri Roberts is subject to the resort's formal disciplinary procedure because it is alleged that she has made false and disingenuous public statements that have caused reputational damage to the resort."
He said he could make no further public comments until that process had concluded.