Tawel Fan report authors did not like families - Plaid AM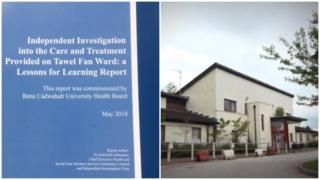 Authors of a report that rejected claims of abuse at a mental health ward "just did not like" families that made the allegations, an AM has said.
Last week an inquiry said there was no institutional abuse at Ysbyty Glan Clwyd's Tawel Fan ward, but accepted there were failings.
Plaid Cymru's Llyr Gruffydd suggested the report cast "aspersions" on the families.
The group that produced the report said these allegations were "wholly wrong".
The inquiry, conducted by the Health And Social Care Advisory Service (HASCAS), contradicted an earlier probe by Donna Ockenden that claimed patients at the Denbighshire unit had been kept like "animals in a zoo" before it shut in 2013.
It concluded the Ockenden findings were based on evidence that was incomplete, misinterpreted, taken out of context, based on misleading information and misunderstood.
The report alleged some families who made allegations had "recast" their experiences and investigators had received "hostility".
"The way I read it is that clearly those people writing the report just didn't like the families," Mr Gruffydd told a press conference in the Senedd.
"The report is peppered with phrases and sentences that cast doubt about the validity of their concerns, about the way the families approached this and handled themselves, in what was a harrowing and terrible episode in their family experience.
"When you look at some of the big scandals that have broken in recent years, over the last decade - Hillsborough, the Rotherham and Rochdale grooming gangs and others, there's a pattern there consistently of not believing the victims.
"My plea is that the families need to be believed, because history tells us that when they are not believed then travesties are missed."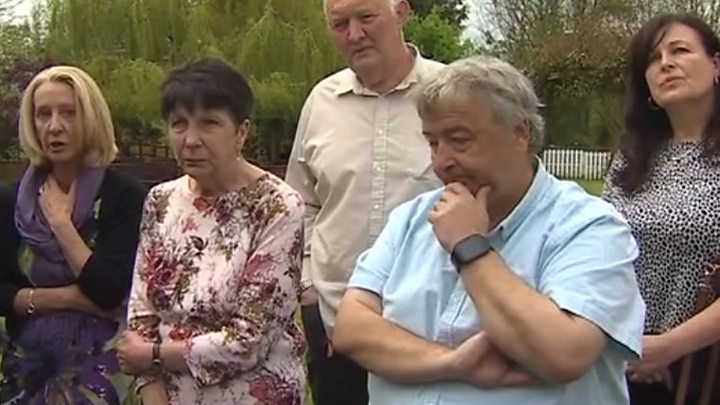 Part of the report raised concern of some of the "psychological safety" of some family members who attended the meetings of the Tawel Fan Families Group.
"Concerns were reinforced by the telephone calls received by the investigators from several members of the group in the immediate aftermath of the monthly meetings together with the levels of aggression and hostility observed directly by the members of the Investigation Panel who attended," the report said.
HASCAS chief executive Dr Androulla Johnstone said: "It is wholly wrong to suggest that professional reviewers 'didn't like the families' of patients on Tawel Fan ward.
"Our report does not cast doubt on the validity of families' concerns, indeed it actually upholds very many of their concerns. It is important to note that this is a highly critical report."