Breast screening review in Wales 'as a precaution'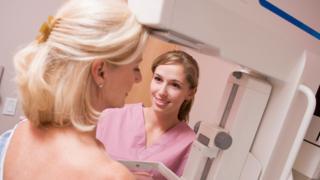 Public Health Wales will review its breast screening programme "as a precaution" and invite all eligible women for cancer screening.
This follows an IT problem in England which led to thousands of women not getting invitations for screenings.
England's Health Secretary Jeremy Hunt said up to 270 women may have died.
The Welsh Government said: "We would like to reassure women in Wales that we believe this issue to be one that predominantly affects England".
Some women who live in Wales who are registered, or have been registered, with an English GP may be affected and will be contacted.
PHW said: "We'll keep people up to date on any developments so that we can continue to ensure that women in Wales get the best possible breast screening services."
Tens of thousands of women in England, aged 68 to 71, did not receive an invite to their final routine screening, which has been blamed on a computer algorithm failure.
Mr Hunt told the Commons the intention was to contact all those living within the UK who are registered with a GP before the end of May.
He told MPs work was ongoing between the UK and Welsh governments to ensure the letters were sent to everyone.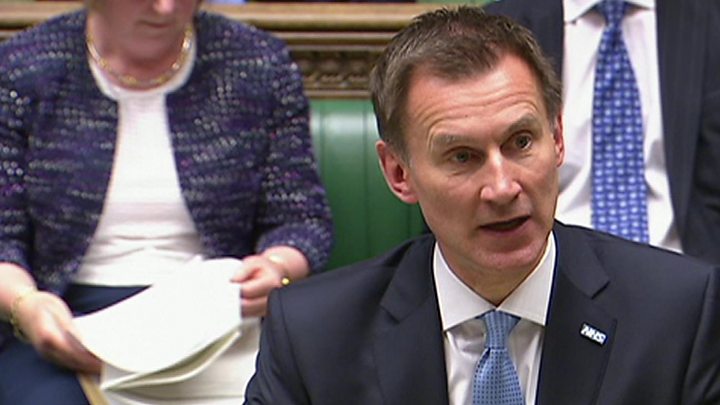 Cynon Valley MP Ann Clwyd asked Mr Hunt what conversations had been had with his Welsh counterpart.
He replied: "We haven't had conversations at ministerial level but we have had conversations at official level.
"The Welsh administration doesn't believe that this problem has affected them, even though they were using the same IT system that we were using in England, but that is their view.
"But obviously our concern is of people living in England registered with a Welsh GP or people living in Wales registered with an English GP."
He said they were having "constructive discussions" to share IT information to ensure everyone in England and Wales registered with a GP would get the letter.
Scotland uses a different IT system and while the systems in Wales and Northern Ireland are similar, neither believe they were affected.
Breast cancer makes up nearly 50% of all cancers diagnosed among women in Wales aged between 35 and 54 and accounts for nearly a third of all cancers in all women.
The most recent figures show there were 2,786 breast cancer cases in 2015 in Wales.
All women aged 50 and above are eligible for breast screening every three years and all those aged between 50 to 70 are invited automatically.
If you are from Wales and have been affected by this issue, please contact us on newsonline.wales@bbc.co.uk