Reduce politicians say on Welsh Labour leader, say unions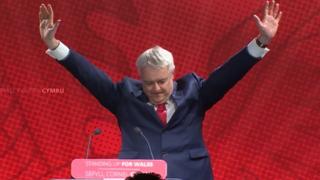 Labour politicians have too much say on who will be Wales' next first minister, two leading unions have said.
The Unison and the GMB comments come as the party faces mounting pressure to change the way it will elect Carwyn Jones' successor later this year.
Despite UK Labour moving to one-member-one-vote in leadership elections, Welsh Labour still uses an electoral college.
It means a third of the vote is made up of party members, a third union members and a third elected politicians.
Jeremy Corbyn was the first UK Labour leader to be elected under the one-member-one-vote system, or Omov.
Welsh Labour agreed at its conference in Llandudno in April to review its procedure and there have been calls for changes to be introduced before a new leader is elected in the autumn.
Unison and the GMB would like to see the electoral college system retained but with the voting bloc of the politicians reduced or cut out completely.
Others, including Finance Secretary Mark Drakeford - a candidate to succeed Mr Jones - are campaigning for one-member-one-vote.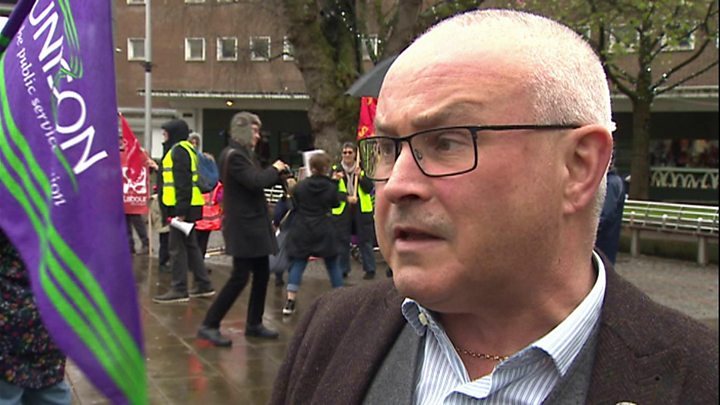 Steve Belcher, a senior official with Unison, said: "The electoral college needs reforming.
"It is not sustainable in its current format. What we would like to see is for the weighted balance of AMs and MPs reduced or removed."
Analysis by BBC Wales political editor Nick Servini
The unions see this as a significant admission that change needs to happen.
They know it is not a good look for the votes of the professional politicians to be worth more than 400 of those belonging to ordinary members.
Others will see it as a last throw of the dice from the unions in their battle to hold on to power and influence in the Welsh party with the electoral college.
The scale of the pressure they are under was brought home to me when virtually every person I spoke to on a Mayday rally celebrating the union movement in Swansea this week argued strongly for one-member-one-vote.
Having said all of that, the internal mechanics of Welsh Labour make change to a new system difficult in time to make a difference to the upcoming leadership contest.
Mike Payne, a regional political officer with the GMB union and a former chairman of Welsh Labour, said the vote of each of the 58 Labour AMs, MPs and MEPs is equivalent to around 400 ordinary party members.
There are around 150,000 members of unions affiliated to the Labour party who will be eligible to vote in the leadership election.
"The position is unsustainable and that is an area where people from all wings of the party would like to see a change," he said.
"More and more people are saying the elected members already get a vote as a party member and as a member of the trade union, why do they get a third vote as well."