Crackdown on 999 attackers law passes major hurdle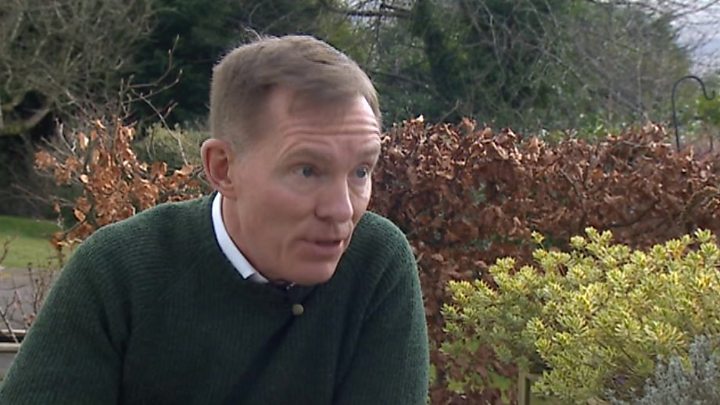 A new law giving harsher punishments to people who attack or sexually assault emergency workers has been backed by the UK government.
Rhondda Labour MP Chris Bryant's private member's bill would double the maximum sentence for assaults against 999 staff.
UK Justice Minister Rory Stewart said an assault on an emergency worker was an "attack on the public".
Mr Bryant said there were 20 such assaults in Wales every day.
If passed into law, his private member's bill, would see the maximum prison sentence for a common assault double from six months to one year, if the victim is a firefighter, police officer, prison officer, search and rescue volunteer, or NHS worker.
Sexual assaults will also be added to the law as aggravating features of attacks.
Labour MP Mr Bryant said: "Week after week emergency workers and particularly our paramedics and ambulance workers are subject to sickening sexual assaults by people who think they are a soft target.
"The government supporting this amendment means it will now become law, and sends a strong and clear message to would be attackers that their behaviour will not be tolerated and will be punished will the full weight of the law."
Mr Stewart said: "I am particularly pleased that in addition to providing additional protection to the police force and NHS workers this Bill provides protection for prison officers.
"Prison officers play an incredibly important role which is too often overlooked by the public.
"Considering the high levels of violence in prisons, this along with other measures such as providing additional equipment will help us tackle violence in prisons. In doing so we will protect prison officers and in turn the public."
If the offence is more serious than common assault - crimes causing serious physical injury - the fact the victim is an emergency worker will be classed as an aggravating factor when it comes to sentencing offenders.
It could mean fewer suspended sentences in the future, and stiffer penalties from judges.
Blood samples could also be taken from those suspected of assault, where there is a risk of spreading an infectious disease by their actions, such as spitting or biting a person.
The UK government backing means the Assaults on Emergency Workers (Offences) Bill has jumped a major hurdle towards becoming law during the Commons report stage debate, it now has to pass through the Lords.
It has already been backed by AMs, making it clear it would apply to workers in the Welsh NHS and fire services, which are devolved.
Correction 28 September 2018: This story was updated to make clear that people assisting emergency workers are not covered by the legislation.