Lynette White: Police trial collapse report cost £900k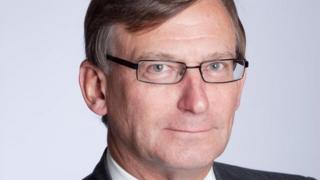 An independent review into the collapse of a case against eight former police officers who investigated the 1988 murder of Lynette White cost more than £900,000, it has emerged.
Richard Horwell QC was paid £415,984 for leading the review.
The report, published in July 2017, concluded there was no deliberate attempt to cover up any crime, and blamed "human errors".
The Home Office said the cost reflected the "complexity" of the investigation.
The Freedom of Information request by BBC Wales revealed the total cost was £906,098.
The eight ex-police officers were charged with perverting the course of justice for their role in the arrest and prosecution of five men for the murder in Cardiff in 1988.
The 20-year-old sex worker was stabbed more than 50 times in a docklands flat.
Three men had convictions for the killing quashed.
But the officers' trial - the most expensive in British legal history - was halted in 2011.
A Home Office spokeswoman told BBC Wales: "The cost of the independent QC-led investigation into the collapse of the 2011 trial reflects its complexity, scale and duration.
"The report made 17 recommendations for the police and the CPS to improve the disclosure process."
Junior barrister Patrick Hill received £380,761, claimants' legal costs reached £86,370, while Government Legal Department costs were £4,916.
Other costs were £14,470 for the transcription of the 2015 civil proceedings brought against South Wales Police by former officers involved in the investigation of Lynette White's murder, and £4,315 for formatting, printing and publishing the report.
The investigation led by Richard Horwell QC, ordered by the Home Office, blamed the collapse of the case against the officers on "multiple human failings" and "not wickedness".
It said the events that followed the murder of Ms White "represent one of the worst miscarriages of justice in the history of our criminal justice system".
Five men were originally put on trial in 1990 for Ms White's murder.
Tony Paris, Yusef Abdullahi and Stephen Miller - who became known as the Cardiff Three - were wrongly jailed for life in 1990 for the murder and freed in 1992 after their convictions were quashed.
In 2003, new DNA technology led South Wales Police to Ms White's real killer, Jeffrey Gafoor. He confessed to stabbing her in a row over £30.
In 2015, the eight ex-officers cleared of perverting the course of justice launched a High Court civil action against South Wales Police.
Graham Mouncher, Thomas Page, Richard Powell, John Seaford, Michael Daniels, Peter Greenwood, Paul Jennings and Paul Stephen sued for malicious prosecution, false imprisonment and misfeasance.
But the judge in the civil action dismissed their case at the end of 2015.