Domestic violence victim annoyed by assembly showing for film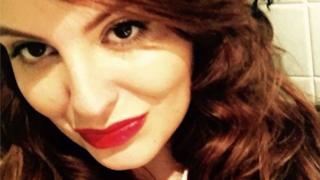 A domestic violence victim has said it "doesn't set a good example" to show a film in the assembly her attacker made.
Prison reform documentary "Injustice" was shown in January at an event hosted by independent AM Neil McEvoy.
Dr Lee Salter was given a 22-week prison sentence suspended for 18 months for assaulting partner Allison Smith.
Mr McEvoy said he was unaware of this. The body in charge of the assembly's day-to-day running said responsibility lies with the AM sponsoring the event.
A statement on behalf of Dr Salter said the film was about prison and rehabilitation, not about his particular case.
Mr McEvoy, who is serving an 18 month suspension from Plaid Cymru, said he was asked by members of the party to host the film.
Dr Salter, who goes by the name "Unsound Robin" for the purposes of the film, was convicted of assault by beating and causing criminal damage to belongings at Brighton Magistrates' Court on 13 July in 2016.
He was ordered to complete 150 hours of unpaid work and given a restraining order not to contact his victim, Ms Smith.
She told BBC Wales: "I'm not sure the Welsh Assembly would want to be a part of someone using a film as a platform to peddle the idea that victims lie. It doesn't set a good example.
"I don't think any university or law firm would we happy to be part of that. Although I think some have stood by it and seem to be missing the point being made."
Ms Smith met Dr Salter during an induction day at Sussex University where he was a media and communications lecturer.
A statement on behalf of Dr Salter this week said: "Lee Salter was convicted of a crime, for which he was severely punished and rehabilitated.
"He made a film as a convicted criminal about prison and the difficulties people with convictions face when trying to build positive lives, which the media smear is proving very well.
"The film is nothing to do with him or his case, neither of which have ever been discussed at screenings.
"It's a screening of a film by an anonymous convict who said he was a convict about conviction to a audience that wanted to see a film by a convict about conviction."
It is not clear whether Dr Salter spoke at the assembly event.
Mr McEvoy said: "I was approached by Plaid members to host the film Injustice, exploring the dreadful state of prisons at the Senedd, after seeing it at the University of South Wales.
"I will continue to do all I can to campaign to support all victims of domestic abuse".
An Assembly Commission spokesperson said: "The general guidance about the use of the estate clearly states that events, exhibitions or displays of material that may cause offence are not allowed on the assembly estate.
"Ultimately, accountability for these activities lies with the sponsoring assembly member."