Liddle Wales articles 'rude', UK minister says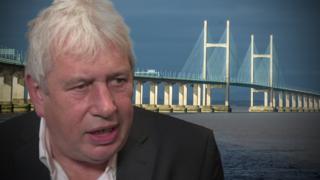 A UK government minister has criticised the author of a newspaper article that mocked the Welsh language.
The Wales Office's Stuart Andrew said Sunday Times columnist Rod Liddle's articles "frankly downright rude".
Mr Liddle had said some people would prefer the Second Severn Crossing to be called "something undecipherable".
In a later piece, Liddle has defended his column item as a joke and criticised the critical response to it from politicians.
The original article prompted complaints with comments on the renaming of the bridge in honour of the Prince of Wales.
He described it as a "motorway bridge linking their rain-sodden valleys with the First World", saying some people "would prefer it to be called something indecipherable with no real vowels, such as Ysgythysgymlngwchgwch Bryggy".
Mr Andrew told a debate in Westminster Hall, led by Plaid Cymru's Westminster leader Liz Saville Roberts, that he would to write to the editor of the newspaper, but he rejected calls to change the law to protect the Welsh language.
He said there was already legislation to tackle cases of defamation.
"But even though we've got a Welsh sense of humour and the author of that article says that it was a joke, I have news for him: he's not much of a comedian.
"His articles were frankly downright rude."
Mr Andrew added: "I know that the author of that article wanted to be provocative. It's what he's about, it's how he tries to gain the publicity so that he hopes more people will read his articles and he will probably give some publicity this response today but I don't personally to give him any more airtime."
Liz Saville Roberts said his comments were the latest manifestation of a long tradition of decrying, belittling and mocking the Welsh language and by association Welsh speakers.
She also criticised the press watchdog IPSO's inability to consider complaints about a group.
Montgomeryshire Conservative MP Glyn Davies, an aide at the Wales Office, posted afterwards on Facebook: "While I agree that Rod's comments were uncomplimentary to the point of rudeness, I really cannot see the point in making an issue of it. He, and the excellent Spectator magazine will be most grateful for the widespread publicity and extra readership.
Meanwhile spectator journalist James Delingpole said Mr Liddle's comments should betaken "with a pinch of salt", a supporter has said.
Mr Delingpole and Ms Saville Roberts debated the matter on the BBC's Daily Politics programme on Tuesday.
The Independent Press Standards Organisation (IPSO) rejected complaints of discrimination, saying the editor's code did not apply to groups of people.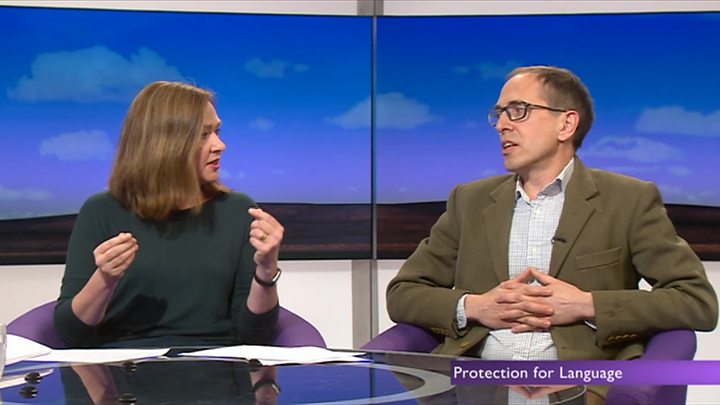 Mr Delingpole said: "If the Welsh language is good, then it's strong enough to survive a little gentle teasing, almost affectionate teasing actually, from Rod Liddle.
"He's admitted subsequently that he actually quite likes the Welsh and I think you should take his jokes with a pinch of salt.
"What is the Welsh for 'get a life'? Because I think it would be quite useful in these circumstances."
Ms Saville Roberts said: "This is a drip feed. Welsh speakers and Welsh people continually get this sort of treatment and we're just supposed to take it.
"We're supposed to say 'grow a thicker skin, it's a joke'. But, just to speak plainly, no, this has an effect."