Plastic straws: Welsh Government would 'welcome collaboration' on ban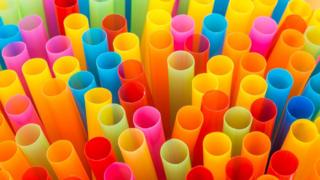 Plastic straws could be banned in Wales to tackle pollution, along the lines of action being proposed in England.
The Welsh Government said it would "welcome collaboration with the UK government" on the idea, which follows a plan to charge deposits on plastic bottles.
Theresa May urged visiting Commonwealth leaders to "join us in the fight against marine plastics".
Scotland's ruling SNP said in February it would ban plastic straws in 2019.
Plastic straws, stirrers and cotton buds are the latest targets in a growing campaign by governments across the UK and further afield to tackle waste and pollution.
The prime minister said plastic waste was "one of the greatest environmental challenges facing the world", pledging to raise the issue at the Commonwealth Heads of Government Meeting, which began in London on Thursday.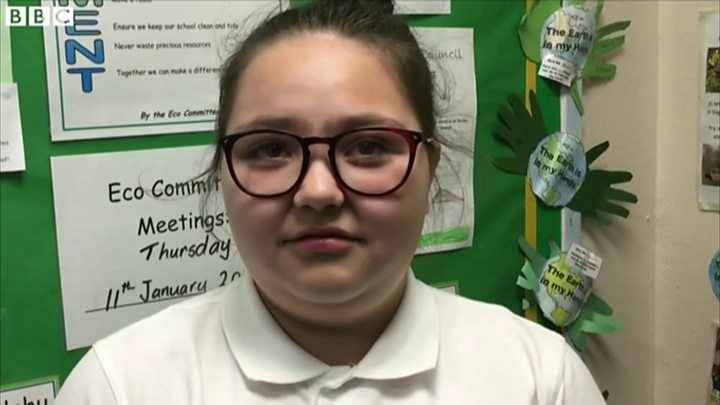 UK Environment Secretary Michael Gove - who trailed the idea of banning plastic straws in February - will launch the consultation later this year.
He said consultation was necessary as there were some disabled people who needed to use plastic straws.
Welsh Secretary Alun Cairns added his support, saying the UK government was "taking a clear lead" on the issue and hoped the Welsh Government would follow.
"Wales is famed for its beautiful rivers and coasts - we owe it to our children to preserve that legacy and ensure thrown-away plastics don't contaminate them," he said.
Welsh ministers have already agreed to work with their UK counterparts on looking at plans for a UK-wide scheme of deposits on plastic bottles.
But a Welsh Government spokesman claimed Wales led the UK on household recycling and pointed out it was the first UK nation to introduce a 5p charge on plastic bags.
"We would welcome collaboration from the UK Government on any action on banning straws," the spokesman said.
"We will work with Defra [UK Department for Environment, Food and Rural Affairs] to look at how this can be done effectively in Wales."
Individual organisations have already responded to growing concerns about plastic waste.
Ahead of a complete ban in Scotland, the Scottish Parliament has already banned the use of plastic straws across its premises.
Nick Newman, chairman of the Cardiff Licensees' Forum, said pubs and clubs were "taking on board" the environmental impact of plastic straws.
"Some pubs have been more pro-active than others in taking straws off the bar but letting customers have a straw if they ask for one," he said, adding that he knew of no-one who would object to a ban.
Meanwhile pupils at a primary school in Blaenau Gwent have written to the company which supplies their plastic drinking straws to ask them to switch to paper.
The eco-committee at St Joseph's Catholic Primary School, Tredegar, said children felt "very sad" at seeing a video of a turtle with a straw stuck in its nose.
The pupils said straws were still needed by nursery and reception children who otherwise tended to spill their milk.
However, the Drinking Straw Company in Shipley, west Yorkshire, said it was not possible to switch to paper straws at the present time.