Ministers expect Brexit law challenge in Supreme Court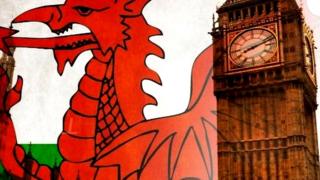 The Welsh Government is expecting to be told its Brexit law will be referred to the Supreme Court by the UK Government.
The so-called Continuity Bill was passed by AMs in March to protect Welsh powers after the UK leaves the EU.
Finance Secretary Mark Drakeford said the Welsh Government would defend its bill "to the full".
But a government source has told BBC Wales that it should be seen as a strict timetabling issue rather than a breakdown in ministerial relations.
Earlier on Monday, Welsh Secretary Alun Cairns told AMs the UK Government had taken a decision "in principle" about referral, although he did not confirm which way the decision went.
Mr Cairns said the aim was to seek legal clarity on the issue, and he was "optimistic" agreement would be reached on the return from Brussels of 64 powers in devolved areas.
Under the latest proposal from the UK government, the vast majority of those devolved powers in areas such as agriculture support and food labelling will go to Cardiff, Edinburgh and Belfast after Brexit whilst the rest will be held temporarily in London.
But the Welsh and Scottish governments have said those proposals amount to a "power-grab" and that UK-wide frameworks should be agreed by consensus.