Boost for Wales' poorest nursery and reception pupils promised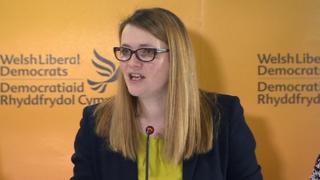 A grant which aims to help Wales' poorest pupils to achieve their potential is set to increase, the education secretary has announced.
The Early Years Pupil Development Grant (PDG) will increase from £600 to £700 per eligible pupil.
Kirsty Williams said the extra cash would benefit 15,000 children who are in the foundation phase.
The announcement came as the Welsh Liberal Democrats held their 2018 spring party conference in Cardiff.
The PDG was established in 2012 as part of a budget deal with the Welsh Government and the Liberal Democrats in the last assembly term.
It provides additional funding to schools based on the number of pupils eligible for free school meals and number of children who are looked after.
While the PDG for children between year 1 and year 11 is worth £1,150 per eligible pupil, it is the early years for nursery and reception that is being increased to £700 from this month.
There will be no increase in the annual £93m cost of the scheme. Fewer evaluations of the way the policy is working will be carried out, with the savings paying for the increase in spending.
Ms Williams, who was appointed to the Welsh cabinet after the assembly election in 2016 and is the only Lib Dem AM, said: "Reducing the attainment gap between pupils from disadvantaged backgrounds and their peers is at the heart of our national mission to raise standards."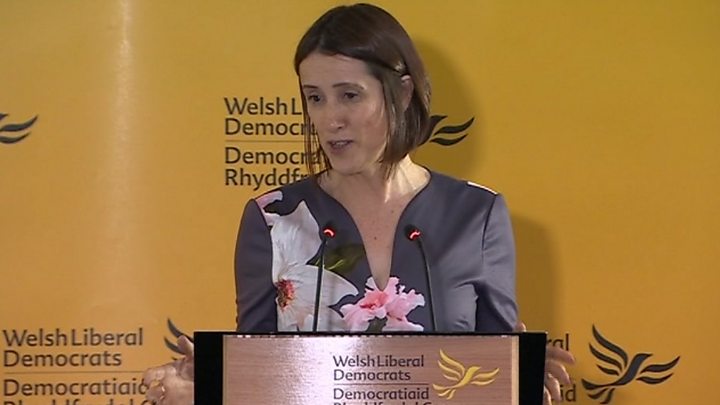 Meanwhile Welsh Liberal Democrat leader Jane Dodds called for "fairness, freedom and liberty" to be put back at the heart of Welsh politics in her speech to conference on Saturday.
Addressing the party's poor run of election results - it has one AM, no Welsh MPs and only 62 councillors in Wales - she said: "There's no denying we've had a difficult few years and have a fight ahead of us,"
Ms Dodds said three-quarters of voters did not know the party's position on leaving the EU - a second referendum on the terms of Brexit.
"People have the right to decide that the Brexit we're hurtling towards may be the wrong decision for our country," she said, adding that Wales did not vote to leave at all costs.
"We need to get out on the doorstep and make that case ... talk to people about Brexit and don't be afraid to have difficult discussions."