Unite members probed over Julie Morgan deputy leadership video
By Daniel Davies
BBC Wales political correspondent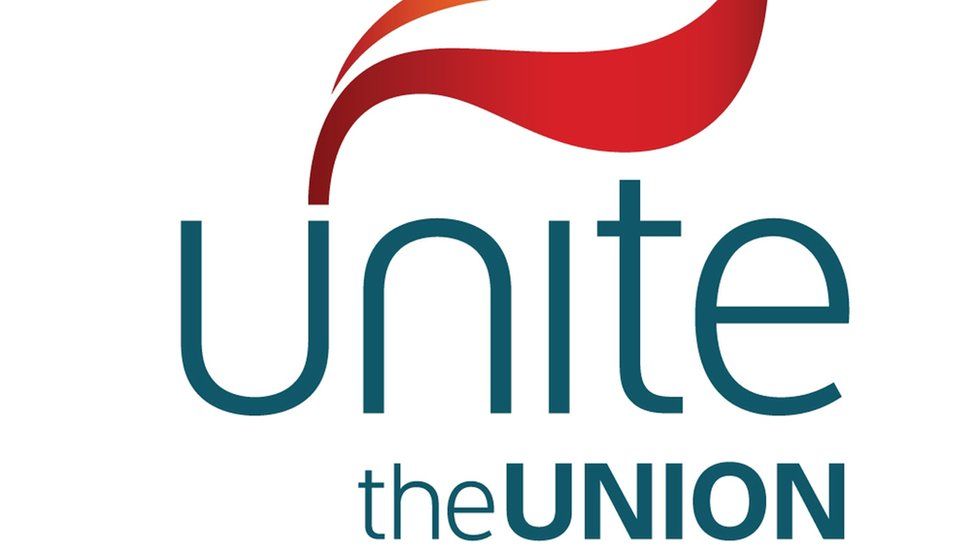 The union Unite is investigating members who appeared in a video supporting Julie Morgan's campaign to become Welsh Labour deputy leader.
BBC Wales has been told three members have had their credentials suspended, meaning they can no longer represent the union as officials.
A spokesman for Mrs Morgan's campaign said they were "shocked and surprised" by the move.
Unite said no members had been suspended from the union.
Cardiff North AM Mrs Morgan has been a Unite member for 30 years, but the union's leadership in Wales has thrown its weight behind her rival, Swansea East MP Carolyn Harris.
In a social media video for Mrs Morgan's campaign, Unite members explain their support for her.
Three of the people featured have received letters from Unite's Welsh secretary, Andy Richards, telling them the union is investigating "alleged breaches of conduct".
The complaints against them say the video used the Unite logo without authorisation and included an attack on Unite's "balanced energy policy" - an apparent reference to them opposing nuclear power.
They are also accused of allowing themselves to appear in a video used by an "outside organisation which publicly voiced support for a candidate in an election who is opposing a Unite supported candidate".
Despite the action by Unite, they have not been suspended from the union and continue to be members.
In a statement, a spokesman for Mrs Morgan's campaign said: "We are shocked and surprised that the union has taken this action against union members who were supporting Julie."
One union member said: "This is a dark day for Unite Wales and I hope the decision can be overturned."
A Unite spokesman said the union would not comment on internal investigations.
"Although Unite Wales is supporting Carolyn Harris for Welsh Labour Deputy Leader our members are of course free to support and vote for whichever candidate they choose," he added.
"Contrary to some misinformed and malicious speculation no Unite Wales member has been suspended from the Union in relation to this matter."