No decision taken on electric trains for Ebbw Vale and Maesteg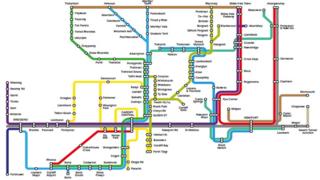 A decision has yet to be made on electrifying the south Wales valley rail lines to Ebbw Vale and Maesteg, First Minister Carwyn Jones has said.
But he told AMs the towns would enjoy better services from Cardiff as part of development of the South Wales Metro.
Plaid Cymru has accused ministers of dropping electrification of some valley lines after seeing outline proposals.
Ebbw Vale and Maesteg connections are in the metro scheme but not part of the first phase of its development.
Instead, that will focus on the lines to Rhondda, Cynon Valley, Merthyr Tydfil and Rhymney.
The Welsh Government will announce in May which train operator will be given the 15 year franchise to run the metro, and the wider Wales and Borders services, currently run by Arriva Trains Wales.
Two companies are in the running: KeolisAmey and MTR.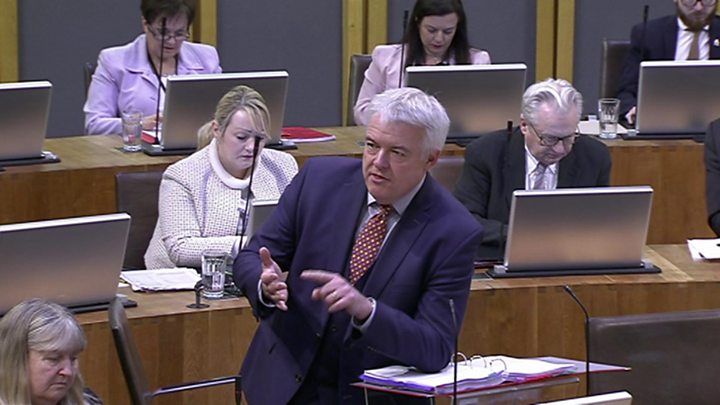 During First Minister's questions on Tuesday, Mr Jones said the electrification of the Ebbw Vale line was not included in the original specification, which was disputed by Plaid Cymru leader Leanne Wood.
Mr Jones said: "Let me be absolutely clear, there will be more frequent services. There will be better services.
"Some lines will be electrified first and the business case will be looked at in the future.
"You cannot electrify them all at once. We are looking at the lines to develop electrification as time goes on."
The Welsh Government is taking over control of the track and infrastructure in the central valleys lines, where services are set to run four times an hour by 2023.
But the lines leading to Maesteg and Ebbw Vale will remain under the control of Network Rail.
The Welsh Government says the short term plan for these lines is to increase to twice-hourly services with the possibility of up to four services in hour in the longer term.
As part of the terms of the new franchise, a rise in passenger numbers of 159% has been predicted over the next 15 years in those metro services running in the central south Wales valleys.
The train operating company that wins the new franchise is also likely to make around half of the profits generated by Arriva Trains Wales.
If the company hits its target on passenger numbers, it will generate a profit margin of between 2% and 3%.
That compares with a profit of 6.9% after tax made by Arriva Trains Wales in 2016.
If it exceeds that target then it could make profits of up to 5%, anything above that has to be shared with the Welsh Government.