South Wales Metro transport network 'like Loch Ness Monster'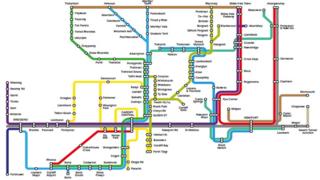 The South Wales Metro has turned into the Loch Ness Monster, a Labour AM has said, claiming "nobody knows whether it actually exists or not".
Mick Antoniw said Welsh ministers needed to show "far greater openness" about plans for the transport network.
Maps appear to show that upgrades for some railway lines have been ruled out.
Ministers said nothing had been cancelled and it was too early to reveal exact details before the Metro contract is awarded in May.
The Pontypridd AM - an early supporter of the project - told BBC Wales: "For me the Metro has begun to become a bit like the Loch Ness Monster.
"Everybody knows what the Loch Ness Monster is, but not many people have seen it and nobody knows whether it actually exists or not."
Negotiations are continuing with two private sector bidders - MTR and KeolisAmey - who are competing for the Wales and Borders rail franchise which includes the Metro, due to start in October.
While talks continue, however, a series of maps has emerged that appear to reject proposed enhancements, including some that Mr Antoniw has called for.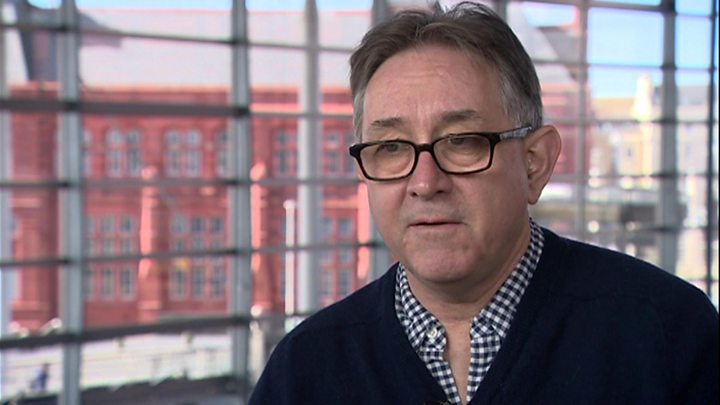 For example, a new connection to create a so-called Valleys Circle Line has been shaded red, meaning "discontinued from future consideration at present". Other proposals in his Pontypridd constituency are in doubt.
"What is unclear to me now is what the Metro actually is," Mr Antoniw said.
"Is it going ahead? What format? What is the timescale for it?
"What is it going to amount to? What about these new lines, these key projects?"
Accusing the government of a lack of clarity, including over the funding to pay for it, he added: "I think we are entitled to know precisely what the Metro plan is and there needs to be far greater openness on this issue."
Mr Antoniw also claimed the "spiralling" cost for the planned M4 relief road was "becoming a black hole sucking in all the available capital that would go to the Metro".
"If all we're doing is enhancing the existing structure, well that quite frankly is not a Metro and it is not good enough," he said.
Welsh Government officials said the maps - uploaded to the website of arms-length body Transport for Wales - are not definitive.
A Welsh Government spokeswoman said: "The South East Wales Metro is part of a hugely ambitious transport plan to be delivered over the next decade. We're backing it up with close to £750m.
"It is being constructed in phases. The next phase involves modernising the infrastructure running through and to the north of Cardiff Queen Street.
"With that completed we will be able to enhance and extend the network further.
"The Metro is therefore far more than an enhancement of existing infrastructure.
"Importantly, we also want to use the Metro as a spark for wider regeneration and redevelopment. We've already announced that Transport for Wales will be located in Pontypridd and this has helped provide the backbone for new investment in Taff Vale."
Following attacks from Plaid Cymru on Wednesday, Economy Secretary Ken Skates said: "Nothing has been cancelled."
"We will soon be announcing the service provider for a revolutionary rail service which will see passengers benefit from increased, higher quality rolling stock, more frequent trains and reduced carbon emissions.
"The Metro represents a significant part of this and we've always been very clear that this will be delivered in phases."