Housebuilders agree leasehold reduction in Wales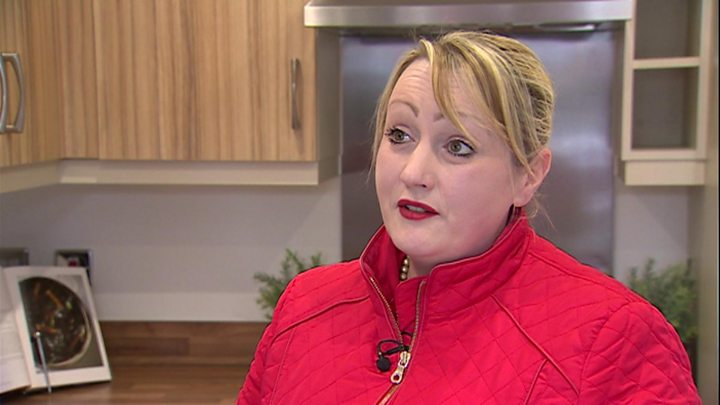 A group of major home builders will not sell new houses under leasehold contracts "unless absolutely necessary" as part of an agreement with the Welsh Government.
Regeneration Minister Rebecca Evans also warned she was considering an outright ban on the contracts.
Critics say leaseholds can leave homeowners facing hikes in ground rent.
A ban on leaseholds for almost all new-build houses in England was promised by the UK government in December.
Leaseholders own their properties for a fixed period, but not the land they are built on. The contracts usually apply to flats where there are shared spaces, but can be used for houses too.
The agreement includes builders Taylor Wimpey, Bellway, Barratts, Redrow and Persimmon. Together they are responsible for about 80% of new homes built in Wales.
Taylor Wimpey had already announced all sales of houses on new developments would be freehold only from January 2017.
In addition, there are new rules on when leasehold homes can be bought through the Welsh Government's Help to Buy Wales programme.
The scheme offer loans to buyers, reducing the size of a mortgage on a new-build home.
Under Help to Buy Wales there will have to be a "genuine reason" for leaseholds on houses. Contracts will have to meet new standards, including limiting the starting ground rent to 0.1% of the property's sale value.
Leasehold agreements must run for at least 125 years for flats and 250 years for houses.
A total of 6,213 leasehold properties were sold in Wales in 2016, including 968 new-builds.
Ms Evans said she "really wanted to take some quick action" after AMs from all parties backed calls for a ban on leaseholds in a Senedd debate in January.
Asked why she had not announced a ban, she said: "I'm certainly considering introducing legislation and I've set up a task-and-finish group to advise me on that."
She added: "We don't want to see leasehold properties sold in Wales unless it's absolutely appropriate to do so."
Ms Evans said it might be necessary to offer leaseholds for houses on land owned by the National Trust, for example, and on flats, but in a "much fairer and more transparent way".
Labour backbencher Mick Antoniw has previously said the "medieval" contracts were a way of "exploiting people who need to own a house, squeezing more money out of them".
He welcomed Ms Evans announcement as "a good first step", but added: "I remain of the view that we will need to go much further and that we need legislation to ban all leasehold for houses."