National Library of Wales in denial about cuts, AMs warn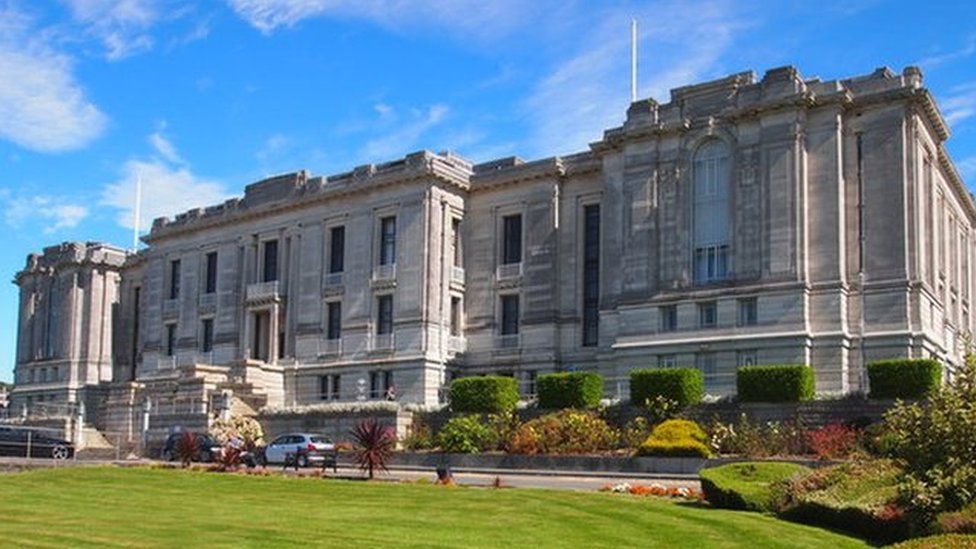 The National Library of Wales is in "denial" about the threat of potential funding cuts, a report has warned.
The Aberystwyth-based library's four-year plan is reliant on continuing levels of Welsh Government funding and an additional £1m income a year.
An assembly committee said this and a generous pensions scheme was putting its financial stability at risk.
Library President Rhodri Glyn Thomas said there was no denial and that it has had declining budgets for 10 years.
The report, by the Public Accounts Committee, fears the library has not set out a firm plan of what services may have to be cut or lost if funding cuts are made.
The committee said this was indicative of a "degree of denial" about the declining levels of public spending and that the library was "not focusing on what action it needs to take".
The cross-party report said the pension offer is generous compared to the rest of the public sector and is "unsustainable" for the future.
It said while making changes to the scheme may affect staff morale, the library must review the offer as a "matter of urgency".
"We do not believe that existing arrangements are sustainable in the longer term and National Library will need to make changes in line with the rest of the public sector," it said.
The report added: "We are concerned that the National Library for Wales has not fully recognised the challenges and implications of declining future funding and we recommend that the National Library clearly sets out in its scenario planning for the future how it intends to respond to this decrease in funding."
The report follows an inquiry into the state of finances at publically funded bodies in Wales, including Sports Wales, the Welsh Government and Arts Council.
But Mr Thomas said: "I was surprised about the recommendation because we gave the committee all the information about the pension scheme. At the moment it is 99.4% funded - it is monitored by a sub-committee of people of great experience and also by external actuaries.
"When the Audit Office looked at it, it saw no need to take action. I don't think the committee has taken any notice of the expert advice, so I don't see any need to carry out a review and I'm not sure what the committee's recommendation is hoping to achieve."
Pensions expert Stuart Price, a partner at Quantum Advisory, said: "Compared to the UK as a whole, at the current point in time the National Library's pension scheme is not that poorly funded.
"However, I understand the committee's concerns as to whether the pension scheme is sustainable in the long term, especially given its size.
"Unless changes are made to the pension scheme I would expect the 27% of salary [cost to the library for providing the pension] will increase in future years."