Yorkshire Labour MP leaves Welsh Affairs Committee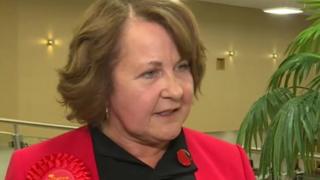 A Yorkshire Labour MP whose appointment to the main Welsh watchdog at Westminster provoked a political row is to stand down and be replaced by a Labour MP from Wales.
Thelma Walker joined the Welsh Affairs Committee in January amid criticism that no Welsh Labour MP could be found to replace Stephen Kinnock.
Mr Kinnock stepped down to concentrate on other committee work.
Now Susan Elan Jones, the MP for Clwyd South, is to replace Ms Walker.