Brexit: 'Steps forward' by Welsh and UK governments in talks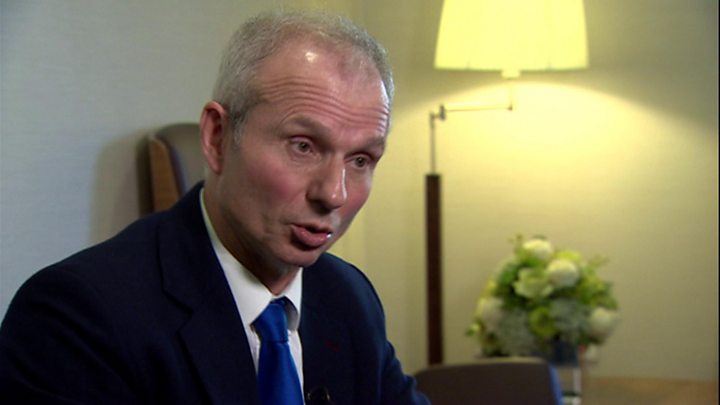 Talks aimed at allaying Welsh fears of a Westminster "power grab" after Brexit have taken "some steps further forward", a UK minister has said.
Cabinet Office Minister David Lidington said he was "more optimistic now" after meeting First Minister Carwyn Jones.
The UK government has pledged to amend the EU Withdrawal Bill to make it more acceptable to Wales and Scotland.
But Mr Lidington said the bill had to be right for "businesses and families in all parts of the UK".
The purpose of the legislation is to convert EU law into UK law to ensure there is no legal black hole post-Brexit.
Ministers in Cardiff agree with the general purpose of the bill but have, along with ministers in Scotland, accused the UK government of a "power grab" in a dispute over the return of powers in devolved areas from Brussels after Brexit.
Changes to the prospective law proposed by the Welsh and Scottish governments have already been rejected by MPs.
The UK government has repeatedly promised to amend the Withdrawal Bill but had to backtrack on its plan to introduce the relevant amendments whilst it was being debated in the House of Commons.
Ministers in Westminster are now promising to change the bill during its passage through the House of Lords, which has already started.
Ahead of two days of debate on the proposed law in the Lords earlier this week, the Welsh and Scottish governments briefed Lords on the changes they want to see to the bill.
Speaking after the talks in Cardiff, Mr Lidington said: "I'm more optimistic now than I was before I went in to the meeting.
"I think we've taken some steps further forward, and obviously we've got to crunch that and intensify our work in the days and weeks ahead, and that's what I'm going back to London determined to do," he said.
While believing a deal with the Welsh government was important, Mr Lidington added: "We've got to get it right not just for elected leaders in Wales and Scotland but also with a mind to businesses and families in all parts of the United Kingdom."
Speaking before the meeting, Mr Jones said: "We have made clear our strong commitment to working constructively with the UK government to ensure that there is legal certainty as we leave the EU while not undermining devolution."
Mr Lidington, visiting the Welsh capital for the first time since being appointed to his new role in Theresa May's cabinet reshuffle, began the day by co-hosting a meeting of the Welsh secretary's "expert panel group" on Brexit.
Welsh Secretary Alun Cairns said: "We have ensured that the Welsh Government and every sector in Wales have been fully and constructively engaged with the Brexit process, so we can together deliver the best possible deal for the people of Wales."