Ban public use of fireworks says Welsh Labour MP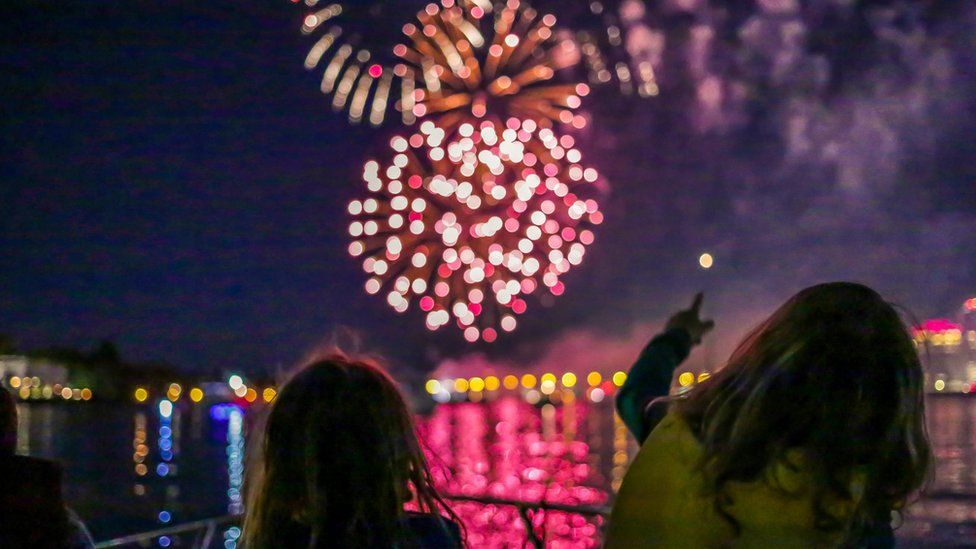 A Welsh MP is calling on the UK government to ban the public use of fireworks.
Labour's Susan Elan Jones spoke in a Parliamentary debate triggered by a petition calling for the ban.
She said fireworks could be an unwelcome trigger for veterans with post traumatic stress disorder.
The debate was triggered after the petition attracted more than 100,000 signatures. It currently has almost 111,800 names.
Ms Jones spoke about a video shared on Facebook by one woman that showed how her daughter suffered serious injuries after a small home firework display went wrong.
"A stray flare became stuck in her scarf before exploding. She suffered full thickness burns to her head, neck and shoulders and had five separate operations," she said.
She said 45% of pet owners reported their dogs were upset by the sound of fireworks.
"It's widely accepted too that cats and other domestic animals can also be significantly effected by firework noises," she added.
Ms Jones said it was time the UK government launched a proper consultation on the issue.
She said: "We can't seriously have a grown up discussion on what the law should be when all we have to go on is the subjectivity of lawmakers who have happy childhood memories of small informal firework displays versus those who for, equally personal reasons, don't."
Consumer protection minister Andrew Griffiths said it was the government's aim to ensure people who enjoyed fireworks could do so safely, while minimising the risks.