Pembrokeshire 12.5% council tax rise would not be blocked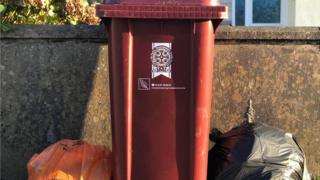 A potential 12.5% rise in council tax in Pembrokeshire will not be blocked by the Welsh Government.
Cabinet member for finance Bob Kilmister defended the plan, saying the charge was currently 30% lower than elsewhere in Wales.
Local Government Secretary Alun Davies has written to the authority saying it was free to set the proposed increase.
There is no official cap, but an informal limit of 5% set by ministers has never previously been challenged.
The independent-led cabinet is expected to approve the increase at a meeting in February, with a final decision to be made by the full council in March.
Mr Kilmister said the 12.5% increase would help cover a financial shortfall from having to find £16m in savings.
He said: "Our council tax levels are so far behind the Welsh average. I think the public have an understanding of the position we are in.
"I am very concerned about the level we are putting council tax up by, but unless we make a step change, the gap will continue to widen."
A public consultation into the proposed increase has generated more than 1,000 responses, 10 times more than usual.
Pembrokeshire had the lowest total council tax bill in Wales in 2017/18, at £1,128 for a band D property - although only £883 goes to the county council after community council and police funding is removed.
The highest band D council tax bill is £1,754 in Blaenau Gwent, while the Welsh average is £1,420.