Fresh claims First Minister Carwyn Jones misled assembly over bullying
By Arwyn Jones
BBC Wales political correspondent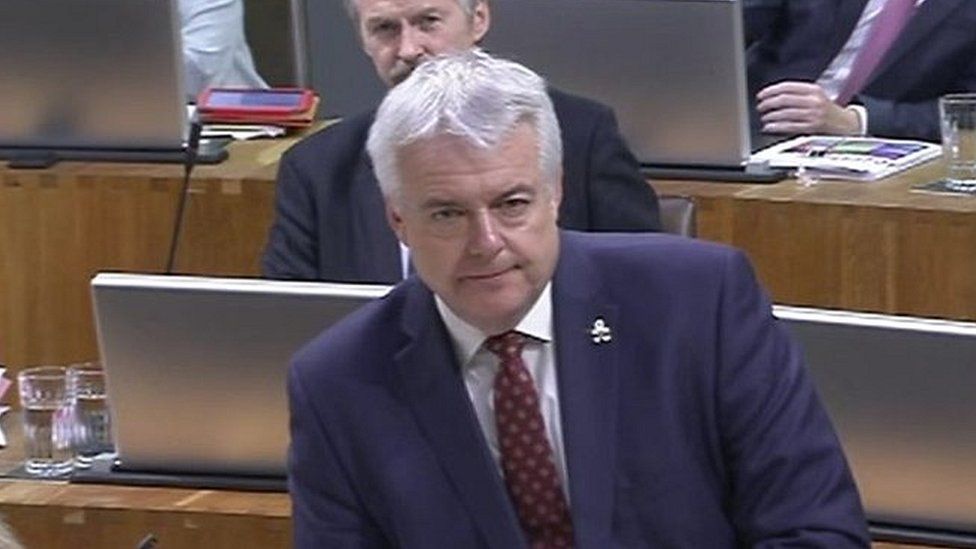 The first minister is facing fresh allegations he misled the assembly over what he knew about bullying in the Welsh Government.
Carwyn Jones had told the assembly there was no record of a complaint by a minister about the treatment of special advisers back in 2014.
But Plaid Cymru AM Adam Price claims an email has emerged raising concerns.
The Welsh Government said what Mr Jones had said was "accurate".
Mr Price has written to the first minister asking him to again refer himself to an independent investigation over what he knew about bullying in the Welsh Government.
In a letter, seen by BBC Wales, Mr Price points to a question he asked the first minister in December, asking if then minister Leighton Andrews had complained about the treatment of special advisors.
Mr Jones responded later that month, saying: "There is no record and I have no recollection of such a complaint."
An email from 2014 shows Mr Andrews was unhappy that his advisors were not permitted to accompany him to meetings in London.
"I don't recall any questions being raised when (name redacted) or (name redacted) accompanied me to meetings in London when I was previously in the Cabinet. Has there been a change of policy? I would be very concerned if I thought that (name redacted) was being treated differently from other special advisers," it reads.
Mr Andrews, who has been a vocal critic of Mr Jones since the death of Mr Sargeant, has accused the first minister of misleading the assembly in December "on several occasions".
The Welsh Government said the first minister's response to questions were "accurate".